2018.2.28
Supporting involvement of children and youth in local issues: the challenge of developing capable people from Okayama to build the future.
The Fukutake Education and Culture Foundation, which supports human resource and community development in Okayama through educational and cultural activities, held a forum titled 'We live here, we create here Vol. 7'.
Three young adults who conduct activities in cooperation with schools and communities and Yoshihiro Katayama, Professor at Waseda University Graduate School of Public Management and the former governor of Tottori Prefecture, were invited to a panel discussion on the theme of 'Rebuilding Education from the Community'.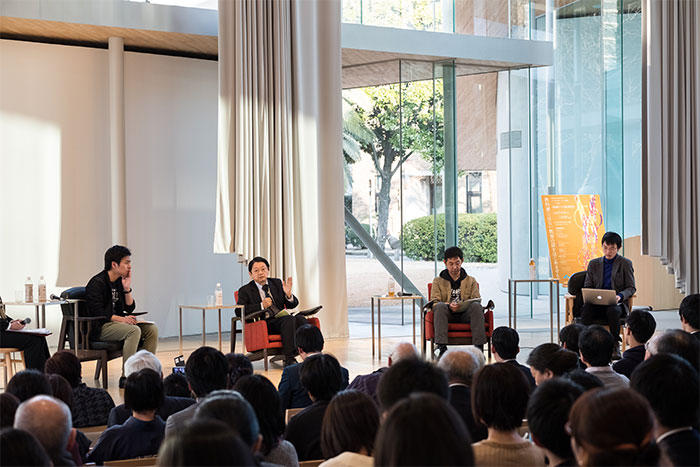 Community-wide support for children to become intellectually self-sufficient when they graduate.
In his keynote speech, Mr. Katayama noted that "the mission of school education is to support children to become intellectually self-sufficient when they go out into the world after graduation. The most important role is that of the teachers who are by their side. However, with problems such as absenteeism and the introduction of new educational methods keeping teachers busy, they don't have time to give their attention to the children." He also commented that schools should not be saddled with finding solutions, but that communities as a whole should consider the problem, making use of resources outside of schools.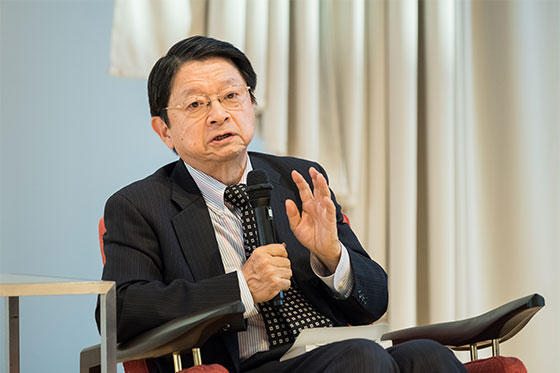 Give children the experience of hands-on involvement in social issues.
In addition to Mr. Katayama, the other participants in the panel discussion were Takushi Kashihara, Hiroya Fujii, and Kensuke Harada. Mr. Kashihara, of NPO 'Dappi', provides opportunities for junior and senior high school students and youth to talk honestly with working adults in their community about lifestyle and workstyle. Mr. Fujii, of NPO 'Sanson Enterprise', works with reclusive youth at 'Sanson Share House'. Mr. Harada, of NPO 'YouthCreate', develops visiting lectures through activities which engage youth in politics. They each talked about the goals of their activities, and shared a common guiding principle that each member of the community should take an interest in addressing its issues.
The discussion then extended to the ambivalence about projects linking children to their communities. The panelists exchanged views, taking into account the feelings of the children and youth.
With social issues directly pertaining to children these days, Mr. Harada raised the questions "To what extent should junior high school students be involved in solving problems with the education system? Should things they don't know about be communicated and debated candidly? Or should a line be drawn where adults take responsibility for the solutions?"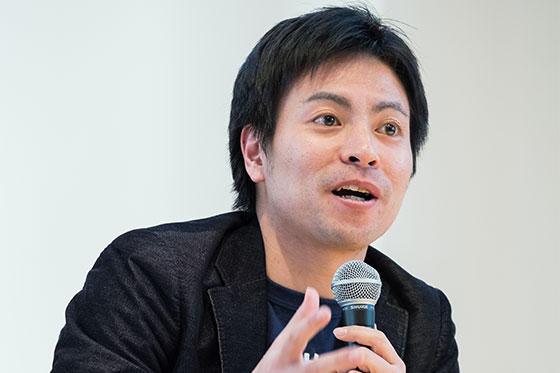 Mr. Fujii responded that "in order to nurture people with an interest in urban development and self-government, the process of getting them involved is important. We have to involve local citizens and schools in thinking about a framework for problem solving, with adults responsible for the solutions, and foster the children's awareness."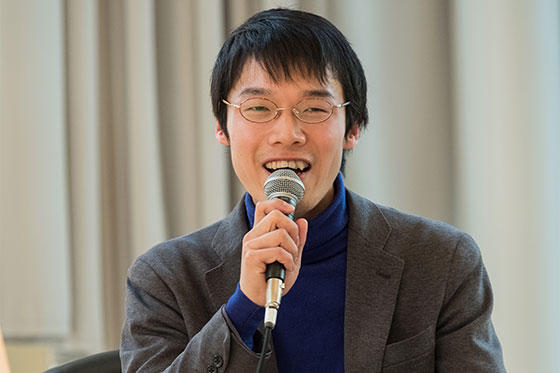 Mr. Kashihara said "it is important to hand over society's challenges to young people. As long as adults hold on to them, young people won't develop social awareness. They will respond when they acquire the skills to solve problem and get personally involved. To make that happen, education is crucial."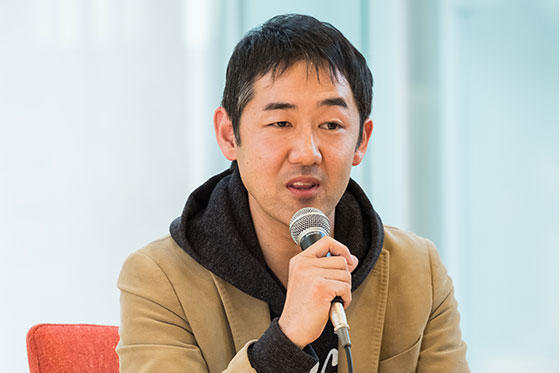 Mr. Katayama, who also teaches in schools, gave the example of a practical lesson at university. Students hit a wall when they applied to attend a local assembly meeting. They used all their knowledge, and continued to negotiate in good faith. As a result, they were finally given permission to attend, and then were even asked about their impressions. Looking back at the process, there were suggestions about how to create an environment for learning. "In a student-teacher relationship, you want the teacher to be the mentor, staying in the background and giving advice. By doing so, the students open doors themselves and experience success."
Thinking about community issues in their daily life and confronting them through conversations with adults may help children and youth cultivate skills to build the future of their communities through the accumulation of such experiences. We will continue to develop activities in various places in the community to support them.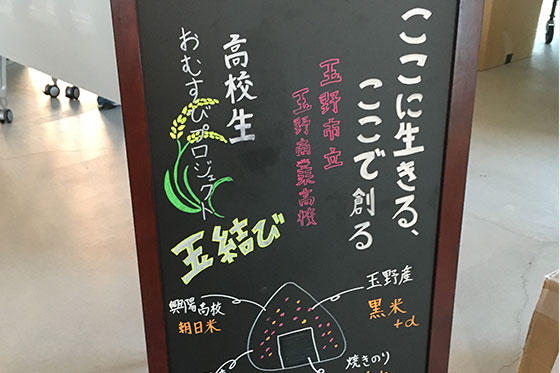 Fukutake Education and Culture Foundation
In accordance with the last wishes of Tetsuhiko Fukutake, the founder of Fukutake Publishing Co., Ltd. (today's Benesse Corporation), Soichiro Fukutake established the Fukutake Science and Culture Foundation in 1986. The foundation went through some changes to become the present-day foundation.
Related sites(Japanese version only)http://www.fukutake.or.jp/ec/index.html