2018.7.12
Kwansei Gakuin University and Benesse: The state of HR development for senior business #3
Developing the ability to shape society: the Department Head's hopes for student
Kwansei Gakuin University's School of Human Welfare Studies and Benesse Style Care began a course supported by donations from Benesse Style Care titled "Issues and Prospects for the Senior Nursing Care Business in Japan" in April 2018, with the aim of developing personnel that can provide new service value and propose new operations for the senior business. Here we present a report on the efforts being made at the nursing care frontline.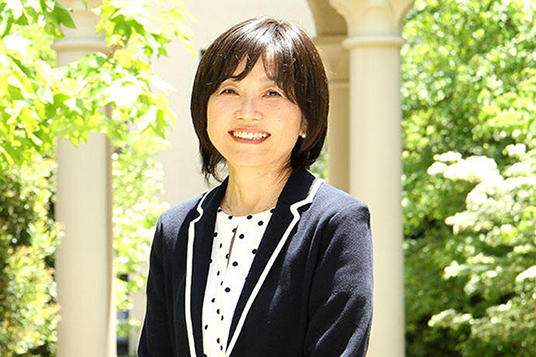 Benesse Style Care has provided donations and helped established a course at Kwansei Gakuin University's School of Human Welfare Studies titled "Issues and Prospects for the Senior Nursing Care Business in Japan", which allows students getting ready to enter society a chance to learn from real-life examples of social business. For the university, it is an opportunity to give a full-fledged trial to curriculum development rooted in business knowledge. As the final part on this topic, we asked the university which embarked on the course for its thoughts, and about its vision for the human resources necessary for the senior business of the future.
Are we really aware of the true nature of an "aging society"?
We talked to Ms. Mie Ohwa, Department Head of Kwansei Gakuin University's School of Human Welfare Studies. Watching from the back of the classroom where she could spot the change in student attitudes, Ms. Ohwa said that the type of people the business needs are those who can get close to individuals while imagining a bold vision for future society and taking the lead in making it a reality. Even given the difficulty of visualizing a super-aging society, such people would be able to forge a path to "living well" and have the power to realize it.
―― First of all, please tell us the reasons why Kwansei Gakuin University is holding a course supported by donations from Benesse Style Care "Issues and Prospects for the Senior Nursing Care Business in Japan."
Ms. Ohwa: By the time these students reach their working prime in their 40s, more than 35% of Japanese society will be senior citizens and we will be in a "piggyback society", a situation in which each working adult supports one senior citizen. Our current social security systems and the societal assumptions on which they were based are gradually reaching crisis point, but we have not necessarily woken up to this fact. Students learning about welfare are no different in this respect. Even looking at population structure data does not give a real sense of what is happening. Students need to look at what is happening on the ground and think about what will make for better care and how can senior citizens live as full members of society. We hoped that by getting people active on the frontline of the senior business to serve as teachers, students would have a valuable opportunity to learn about what is happening on the ground and think about the future.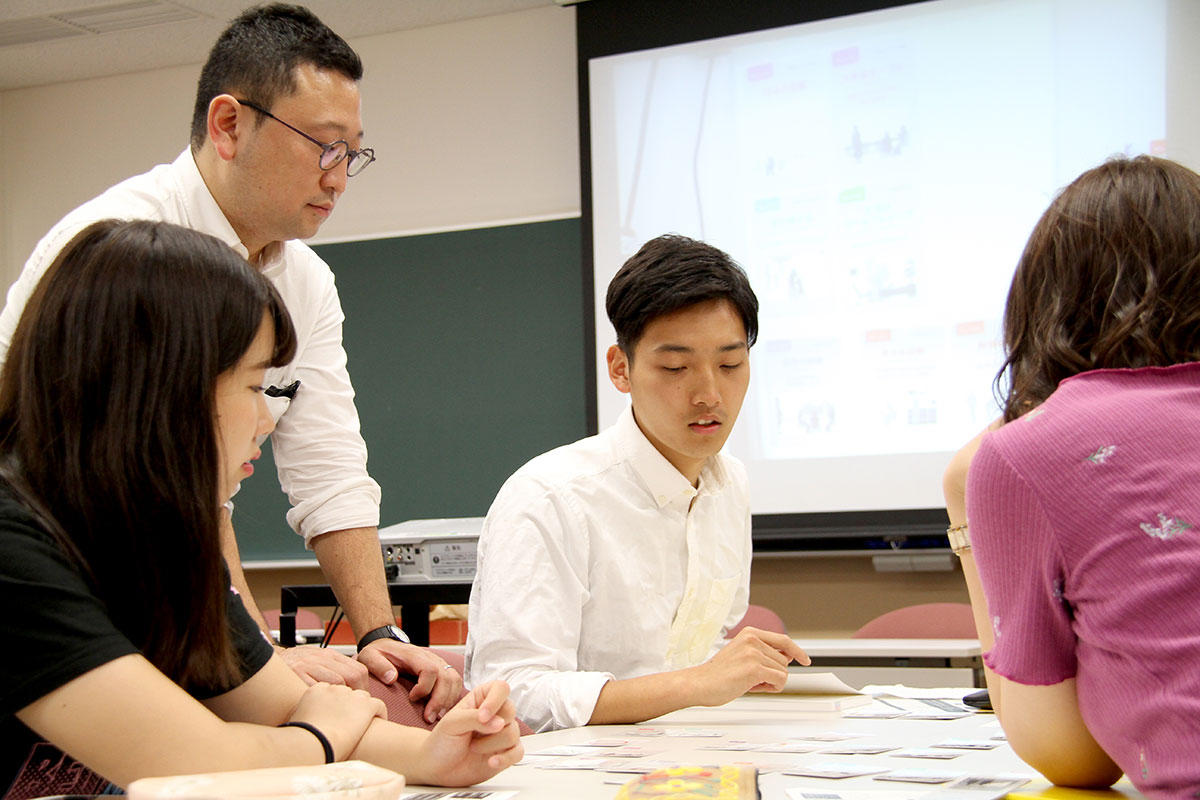 Principles are important in the senior business
―― What has been the reaction of students to the lectures?
Ms. Ohwa: The students have been surprised, saying "I didn't realize the senior business required such as broad vision" and "It's interesting that you can get this close to individuals by working for a company." The greatest impression on them seems to have been Benesse Style Care's principles and the style of services developed from them. I am also studying the reasons why people leave nursing care work, and of the leading reasons is not being on board with the thinking of the management of the company they work at. They believe they are working for the users, but many people feel conflicted when they are not valued by the company head or facility manager and eventually quit. As a result, how to make a business in which the principles are spelled out clearly initially and the operations of the facilities are carefully defined is a significant lesson for students in terms of thinking about the future of senior business.
I have witnessed a different kind of atmosphere among students taking this course than in other lectures. Each time we have welcomed speakers from a variety of backgrounds, including administrators, architects, and managers from Benesse Style Care. Most students are used to having contact with people direct from the welfare frontline, so hearing from experts in a range of fields has been a good opportunity for them to think about the ageing of society from a more diverse perspective.
We want them to develop the ability to shape society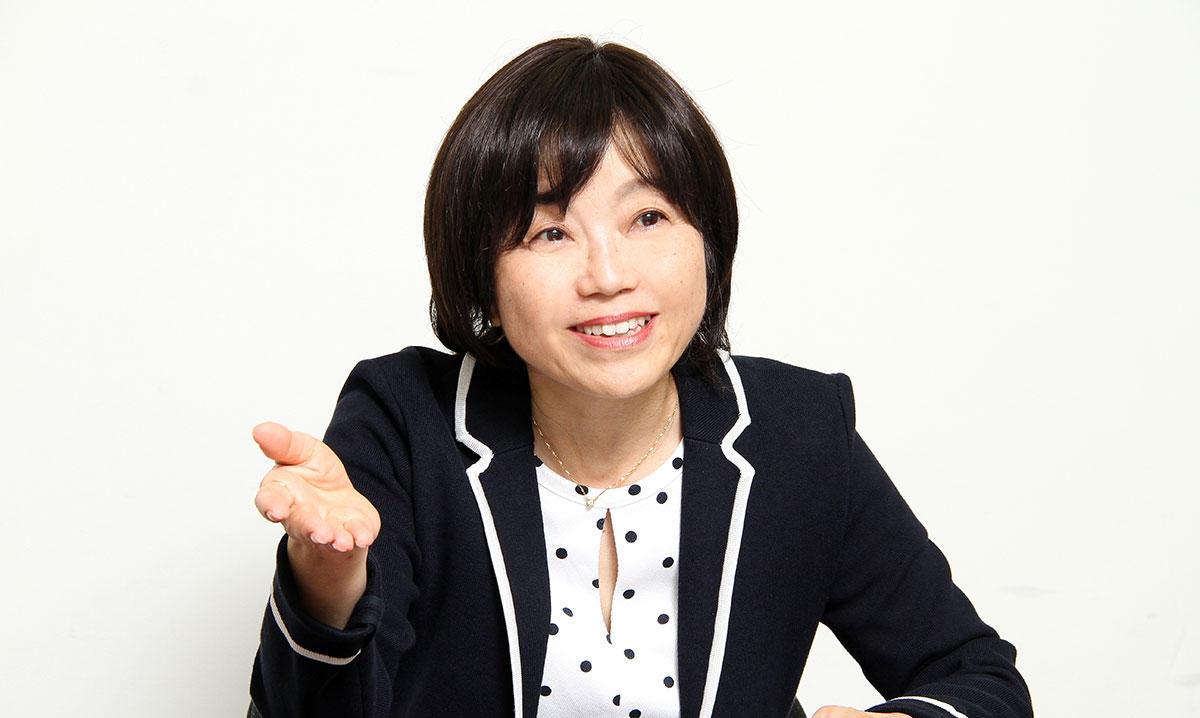 ―― What kinds of abilities do you want students to develop in order to face the significant challenges of a super-aging society?
Ms. Ohwa: Our expectations for students taking Welfare Studies with us are that they think about "social action", in other words that they analyze the present and develop the ability to work toward improving policy and systems that work for society. By using flexible thinking unbound from existing patterns, we want them to have the power to think about issues, propagate their ideas widely, and work on resolving them. The super-aging society is an unprecedented situation, and in order to make this a better society, we want them to learn from their forebears in the senior business what kinds of knowledge, techniques, and thought processes they will require. Many of the young people who will attempt to solve societal problems, not only those in nursing care and welfare, will need to work together with others in a range of professional spheres such as law, government, and business. For students who have learnt about the field of welfare, we hope the opportunity through this course to learn alongside senior business professionals can be the spur to social action.
---
Our society is facing a raft of major challenges, including a decreasing birthrate and aging population, environmental and energy issues, and globalization. In order for each of us to be confident of "living well" in a society far different to that which has gone before, we must apply radical ways of thinking that are not reliant on old patterns and develop people who can shape a new future. It will likely be increasingly important for academia and business to work hand in hand to foster such human resources.
Mie Ohwa
Lecturer in Social Welfare and Department Head of Kwansei Gakuin University's School of Human Welfare Studies
Related websites (Japanese version only)