2020.2.27
Teaching local children about nursing care work and seniors' living conditions: Benesse's nursing care home hosts a "Nursing care work experience for local children event"
Benesse Style Care's senior nursing care home (a daily life long-term care service facility) Medical Home Grand Shonandai hosted an event at which local elementary school students and their parents were invited to come and experience the job of nursing care. Although Japan is said to be an aging society, many families live apart from their elderly relatives, and the aim of the event was to give them a sense of how seniors live and of "nursing care" from a young age. In this article, we report on the day's activities and how the children reacted.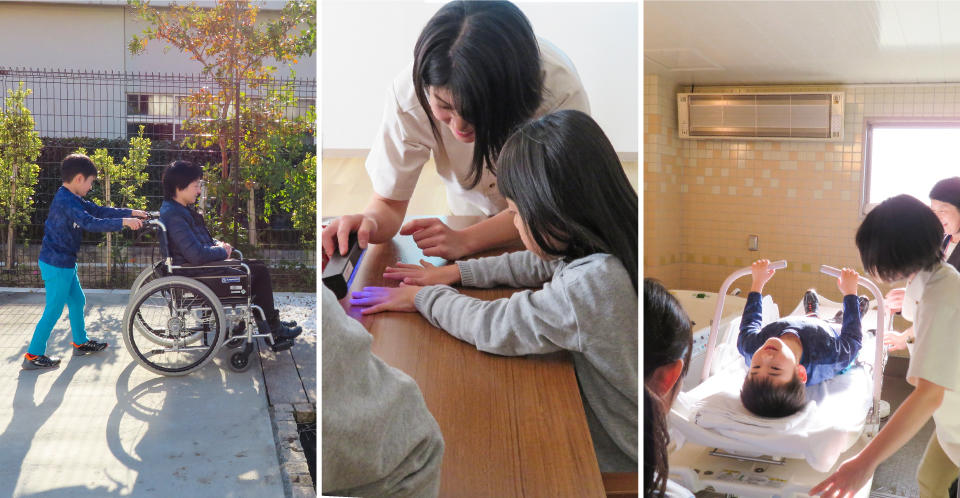 Giving children an up-close taste of seniors' lifestyles from an early age
The event was attended by elementary school students and parents from the afterschool care club that is next to the nursing care home. We talked to event manager Mr. Atsushi Endo from Benesse Style Care about the goals of the event.
"Because of the ongoing nuclearization of families in this area and the Greater Tokyo region, children and their parents have fewer and fewer places in which they can interact with seniors. However, having children visit our nursing homes really cheers up the residents, and this is particularly the case when dementia patients have the chance to converse normally with children. As well as increasing contact between different generations, I hoped to show children that supporting seniors' lifestyles through nursing care is a job. As we head toward a super aging society, I believe this event could also play a very important role in giving the upcoming generation a real sense of seniors' lifestyles."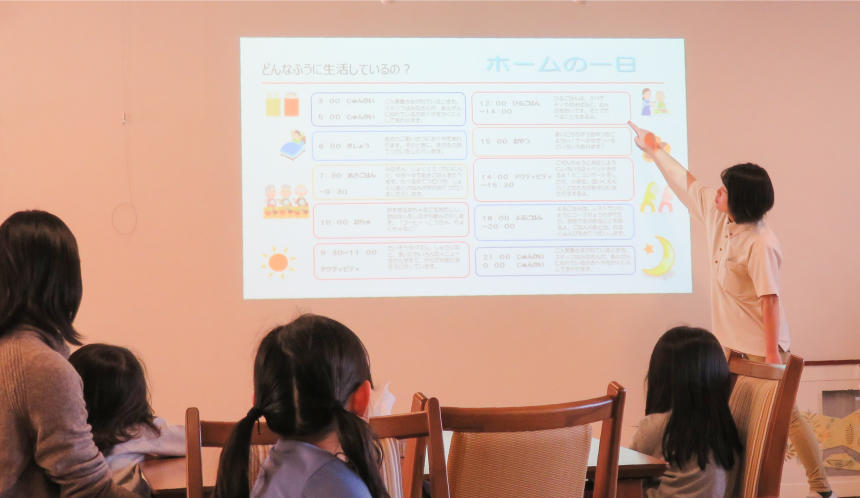 Helping people with infirmities to move. Children's curiosity piqued by their first exposure to nursing care work.
●Hand washing check
The first task of the work experience was to wash one's hands. After washing their hands carefully, all the participants had the results rated using the home staff's hand wash checking machine. Upon learning the importance of cleanliness for contact with seniors with a variety of health conditions, the children took a long look at the state of their hands.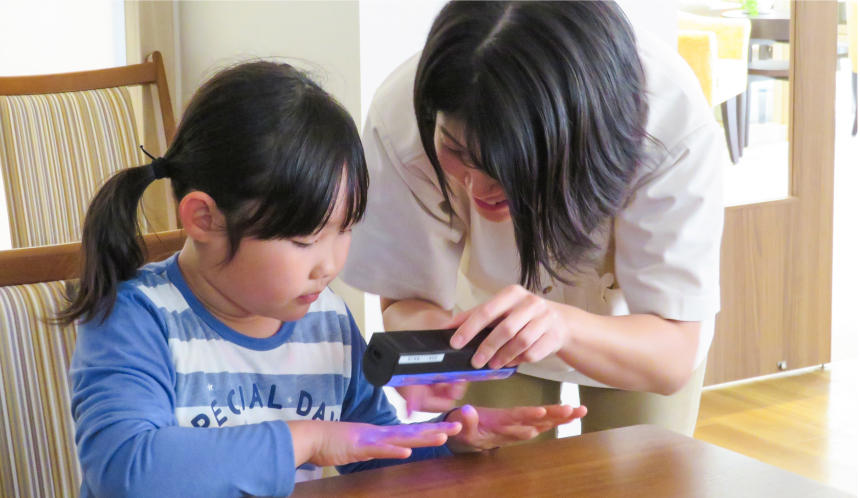 ●Helping with meals
Once their hands were really clean, participants got experience preparing meals. As they stood in front of cans of juice and white powders set out on the tables, parents and the slightly puzzled-looking children got an explanation from care home manager Ms. Noriko Kasuya: "Meals are the most enjoyable part of the day for the residents. However, some of them struggle to eat by themselves, so we have methods for making things go smoothly. For example, some can't drink their juice very well and choke on it. As this is dangerous, we add a conditioning agent to turn it into a thick jelly, and residents can then slowly drink it at their own pace." Hearing that this was an important part of the job, the children set about mixing the preparations.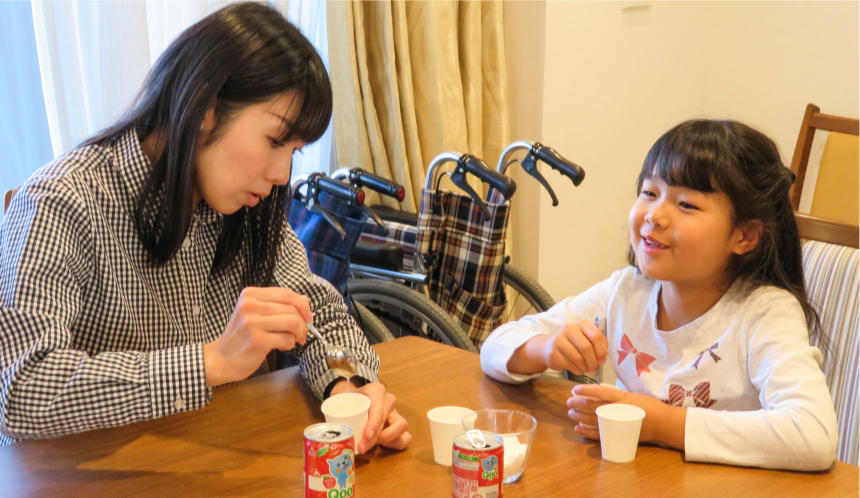 ●Helping with wheelchairs
Next, participants learned about using wheelchairs, with specific instructions such as "Make sure you apply the brake when stopped" and "If you push before the person's feet are on the pads, there's a danger of the tires getting stuck." Although many of the children had seen people in wheelchairs at get-togethers of their afterschool care club and senior nursing care homes, this was the first time they had operated them.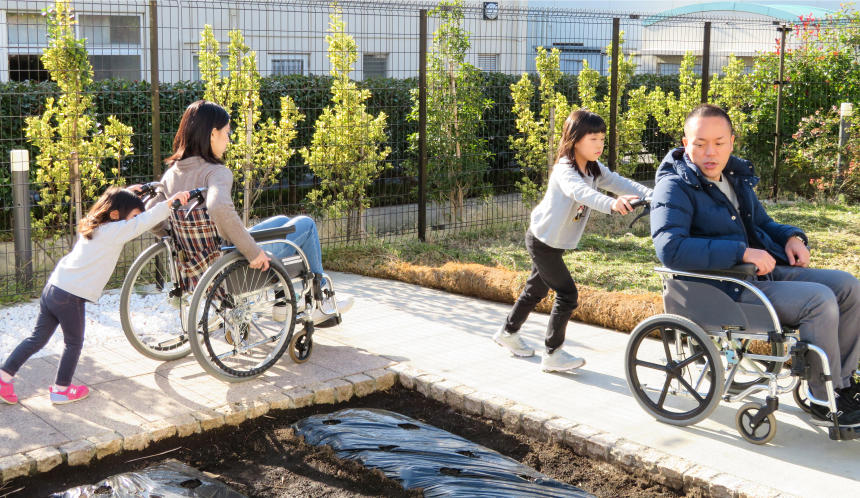 As they timidly pushed their parents along, they found the wheelchairs wouldn't run smoothly. However, after a few pointers from staff, they gradually got better at it.
The children soon became more confident in their ability to look after adults, saying things like:
"I thought my Mom would be heavier, but it soon got going when I pushed it how I was taught" and "I was scared it would accelerate down the slope, but thankfully I eventually got it moving the way I wanted."
Blending education and nursing care to teach children in a way only Benesse can
This program was planned by the respective managers and staff responsible for Benesse afterschool care clubs and senior nursing care homes. After they had waved the participants off home, they expressed their relief at how things had gone: "I was worried how the program would be received because it was a look at a real-life situation rather than the normal "fun" activity, but I was happy that the children seemed in their own ways to get a deeper understanding of the job of nursing care," and the inspiration it had provided: "Only Benesse could put together a program fusing education and nursing care, and it makes me want to think up lots of other activities." (Atsushi Endo, event manager)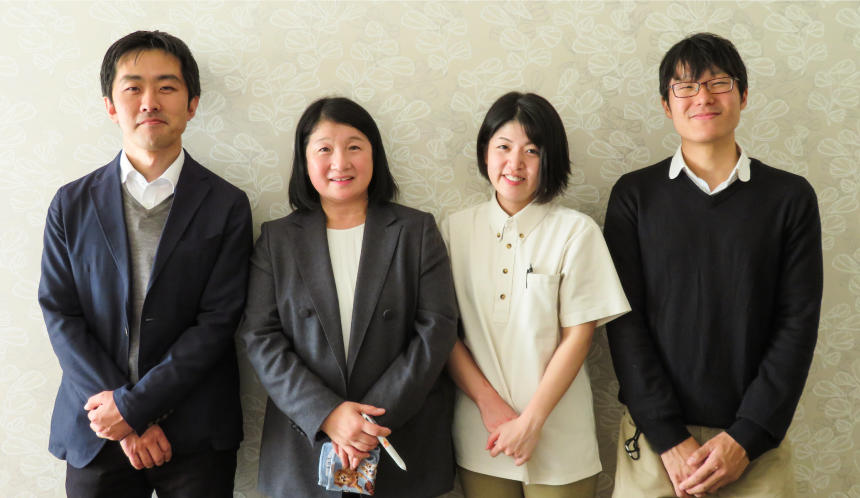 Information, Article cooperation
・Benesse Style Care (Japanese version only)
https://www.benesse-style-care.co.jp/

・Medical Home Grand Shonandai (Japanese version only)
https://kaigo.benesse-style-care.co.jp/area_kanagawa/fujisawa/home_gd-shounandai

*The "Nursing care work experience for local children event" was part of the Ministry of Health, Labour and Welfare's "Highlighting the Attractiveness of Nursing Care as a Career Program," and similar events have been held at daily long-term care service facilities (designated facilities) across Japan in a partnership between Sankei Shimbun and the Japanese Council of Daily Life Long-Term Care Service Facilities.