2021.2.22
Improving care service quality via digitalizing at the nursing care frontline: deep respect for people's individuality.
Benesse Style Care, which operates the nursing care facilities of the Benesse Group, introduced the "Service Navigation System" in 2017, a way of digitally managing the daily records of facility residents. Information input by the staff in charge of care using PCs and smartphones can be shared with all parties involved in care, and continuation of this process builds up a database. The insights gained from this information are leading to new practices at the nursing care frontline, including being reflected in the proposal of services that improve residents' quality of life.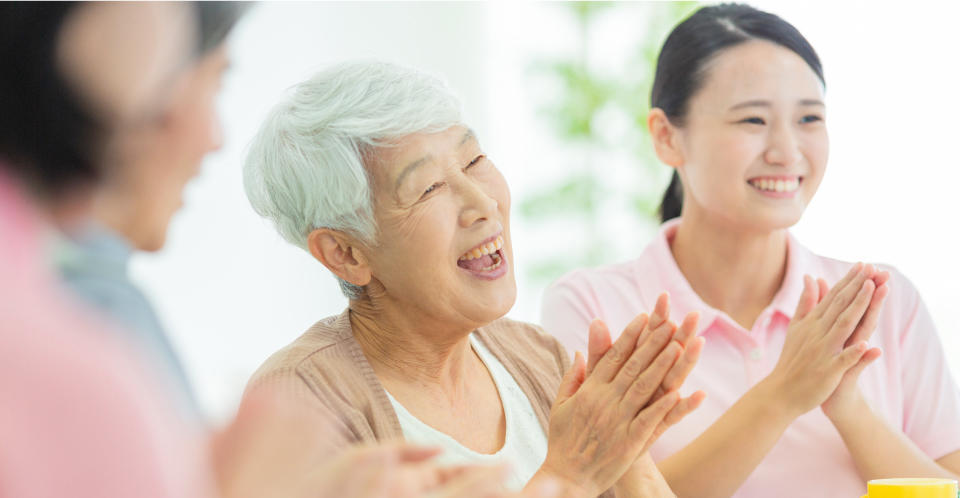 The aim of digitalization is to create a mechanism that links business principles and employee "action"
Staff at nursing facilities previously used paper records for each floor on which they noted lifestyle data such as the amount of food eaten by each of the residents under their care, and this was then shared by transcribing the information to other records. Amid the start of a shift to digitalization in the nursing care sphere, Benesse Style Care worked to realize its business principle of showing "deep respect for the person's individuality," by beginning development of an original digitalized system that smoothly shares information between the various different types of people involved in nursing care in order to enable initiatives that raise each resident's quality of life. That system, known as "Service Navigation System," was completed in 2017.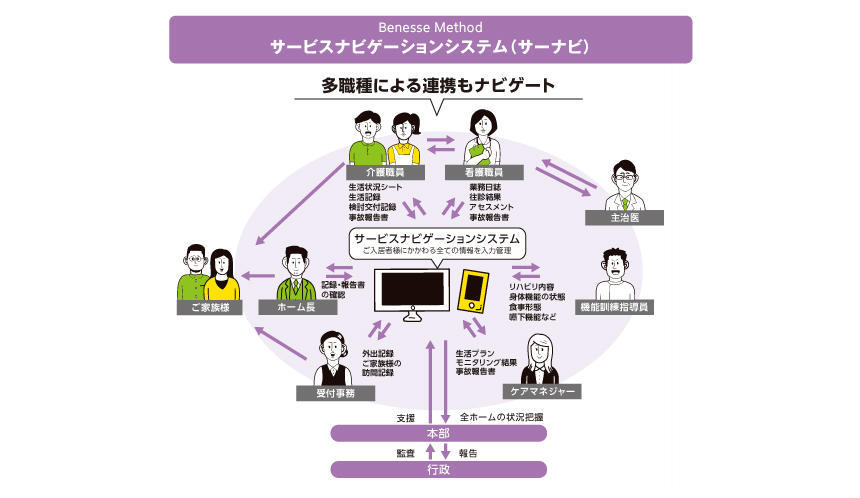 Ms. Matsuo, the head of Benesse Style Care's with-care private residential home Granda Omorisanno (Ota Ward, Tokyo) recalls the introduction of the system.
"It was tough at first as writing on paper was just natural for us and some of the staff were not used to using PCs. Each member of staff received continued close guidance as there were a lot of functions to remember. However, the more we did it, we found that the information could be shared swiftly and records became easier to see, and so many things improved from digitalization. When we began to realize that we could now spend more time with residents everyone became positive about the experience."
Use of Service Navigation System leads to realizations, thoughts, sharing, and action
The staff at Granda Omorisanno used the time freed up by digitalization for purposes such as to get residents some fresh air on the roof or take a walk in the interior garden as part of their rehabilitation, and this enhanced communication with residents. These little bits of time added together enabled a range of realizations, such as "That resident's thinking is different to what I imagined" and "I'd like to try doing this." All these things are, of course, added to the Service Navigation System database, and can then be utilized in making lifestyle plans.
Ms. Matsuo remembers: "One male resident liked to spend time alone, but one day when he was looking glum a staff member invited him to the home's book recital club. Although there were concerns about whether he would join in, he really got into the book's story and became very animated. After attending the club several times, he became the recital leader. Having found something he enjoyed he regained his pep. That was the results of the staff in charge of his care observing from his daily activities that he liked reading and sharing what happened at the book recital club using Service Navigation System, which led to the staff members involved in his care talking and making a lifestyle plan to provide continued support."
This process of "realizations, thoughts, sharing, and action to create new lifestyle proposals" contributes to awareness building on the part of the care service provider and to greater work motivation.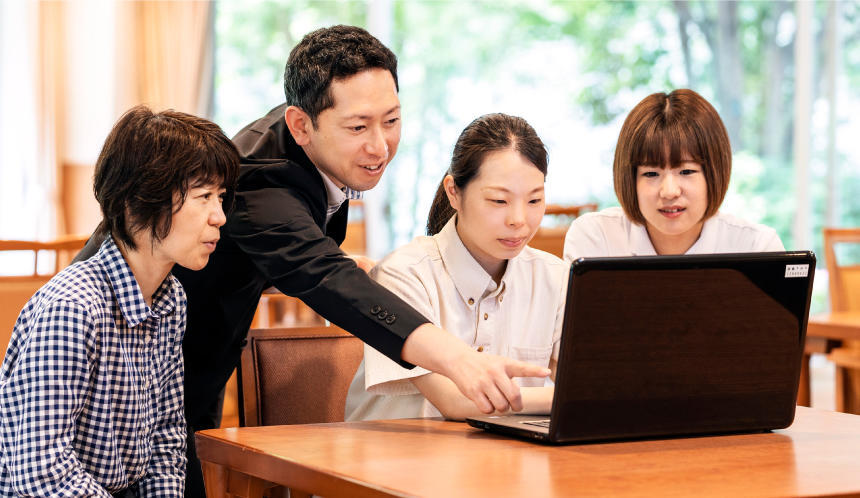 Despite use of digitalization, the basis of care remains deep respect for people's individuality.
Ms. Matsuo said: "As the system improves more and more, it will be important to train staff to get the most out of it. However, we see digitalization as just a means to an end. I think we still want to base our decisions on whether something respects the person's individuality and whether it is useful to improve their quality of life."
The information in Service Navigation System is not only used in daily care, but is also analyzed by the company's experienced and knowledgeable staff nationwide to share measures to prevent residents from falling, etc., and to reflect in the training of highly-specialized nursing care personnel. Begun with the aim of linking business principles and employee actions, digitalization at Benesse Style Care is set to continue to develop.
Article cooperation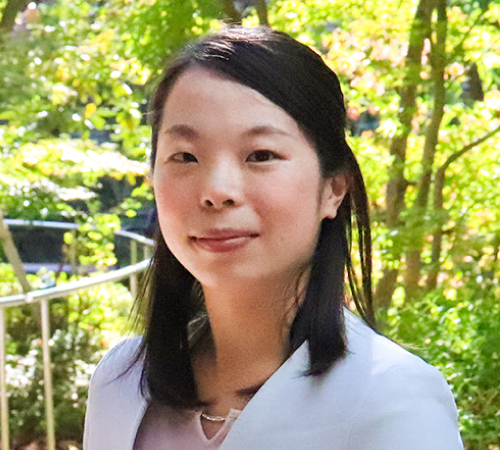 Momo Matsuo
Ms. Matsuo entered Benesse Style Care due to his empathy with the business principle of "deep respect for people's individuality" and the image of existing employees working to make that a reality. After gaining experience in nursing care duties at Granda Omorisanno, he is currently the home's manager.