2019.1.23
Helping elementary students to safely explore the internet: Benesse Foundation for Children and Kyoto Prefectural Police's Guidebook for Safety with Your First Smartphone.
While smartphones have benefits for elementary school students as a way of allowing their parents to communicate with them and keep them safe, they also have the potential to lead them into trouble. Benesse Foundation for Children and Kyoto Prefectural Police worked together to produce the Guidebook for Safety with Your First Smartphone with the aim of getting children to think about their own actions to ensure they stay safe. The guidebook is provided free to use in schools' safety classes. Here we highlight an initiative to pool knowledge in order to help children navigate the information age.
We want children to develop the skills to use smartphones wisely rather than shunning them
With the recent rapid expansion in internet usage, it seems many parents are in search of guidance, particularly on how to teach their children what not to do online when they themselves might not be especially net-savvy. There is the potential for problems especially with smartphones, which children often use alone out of sight of adults.
As part of its efforts to create a safe and secure environment for children, Benesse Foundation for Children began focusing on this as a major problem in 2016, and called on Kyoto Prefectural Police Cybercrime Division for help.
Mr. Atsushi Hishida, a member of Kyoto Prefectural Police Cybercrime Division, said that "Kyoto Prefectural Police has a group of Internet Safety Advisors, a register of academics and IT company employees with expert knowledge about youth internet issues. Through our seminars for junior high and high school students, we became aware that younger children are also increasingly using the internet, and we thought that the Benesse group could use its experience in preparing educational materials for children to produce effective literature for elementary school students."
This idea kick-started an initiative to create content for elementary school students and their parents detailing what they should know when using their first smartphone.
To appeal to elementary school students, the focus is on practical advice and fun rather than theorizing
Despite the distance between their respective bases in Kyoto (Kyoto Prefectural Police) and Tokyo (Benesse Foundation for Children), the two partners used a number of joint workshops to create content driven by a common goal: to help children develop the skills to use devices wisely rather than shunning them because of potential dangers.
For example, the initial plan was to systemize knowledge into "basics + development + prevention". However, as the scope of the content was narrowed down, this idea soon ran up against the hurdle of "not actually seeming useful."
Driven on by comments such as "They'll tune out if we try to teach them" and "Shouldn't we try to give them more concrete skills?", the workshop members repeatedly reworked the plan to reflect the kinds of situations in which children actually use smartphones on a daily basis and what kind of dangers they may face.
As a result, the plan was gradually adjusted to be more true-to-life, starting with knowing about online manners and looking at how to act in various situations such as "communicating enjoyably with others" and "videos and games." In addition, the group used a variety of schemes, such as putting it in manga format to make it more familiar to children.
Ms. Yukari Komatsu, representative from Benesse Foundation for Children, recalls:
"During the numerous group work sessions, each member voiced opinions based not only on their expertize, but also on their own child raising and work experiences. The guidebook was infused with a strong desire to keep children safe, so we tried to feature detailed advice such as "In this situation, do this" to take some of the condescending "You mustn't do this" tone out of it."
Protecting children and providing education for living in the information age
Another feature of the guidebook was columns in each section aimed at parents. In order to spread internet manners and make net usage a part of everyday life, these were designed to teach adults how they should support children.
Ms. Komatsu said: "It is important to encourage people to think about their own internet usage and make their own rules. There is a page in the guidebook for usage rules to be written down, so we hope parents will work on this together with their children."
Having taken more than six months to compile, the guidebook entered usage for non-commercial purposes in schools across Japan from 2017, and around 111,000 copies have been distributed (as of end-December 2018). Included with a special "Smartphone and Internet Safety Course" package developed for teachers, the guidebook has prompted a variety of feedback.
"Although I was hearing more and more about the dangers of the internet, I didn't know how to explain this to my child. As this is in manga form, I think it will be fun to read." (Parent of an elementary school child)
"I have used it as supplementary material for teaching about the internet. Even young children found it easy to understand the quiz format. The last section "Our family's smartphone rules" is really good, and I have told parents about it." (Elementary school teacher)
"The scariest thing for me is how easy it is for people to lie online. Even if I make a friend online, I would not meet them in real life. I also consider the feelings of the other person when writing mails." (Elementary school student)
Smartphones and other information devices can be important tools for when children are seeking help. They will also be an essential communication method when children enter the workforce in the future. We will continue working on this initiative to provide as many children as possible with education that is both useful and keeps them safe.
─── Article cooperation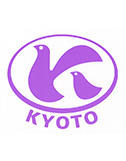 ■Kyoto Prefectural Police Cybercrime Division
Atsushi Hishida
■Benesse Foundation for Children
Chie Ryu, Yukari Komatsu
https://benesse-kodomokikin.or.jp/
(Japanese version only)
---
*Benesse Holdings, as part of its CSR activities, finances the initiatives of Benesse Foundation for Children in its mission to support the learning efforts of the next generation.