2019.10.31
"Sustainability Meetup" is an employees' study group on social issues:
providing support for children dealing with problems
"Sustainability Meetup" is a study group started to stimulate thinking about how we want to be in the future, and it does so by inviting pioneer activists working to solve social issues as guest speakers. The speaker at the group's first meeting was Mr. Hyonshigi Li, Representative Director of Learning for All, and the event attracted Benesse employees who wish to "tackle a variety of social issues." The participating employees shared their views on the difficulties environments children face and education.

■Learning for All (LFA)
LFA is active across Japan in providing children facing difficulties with learning support and a safe place to stay, and was established based on a model of giving children comprehensive assistance and environments in which they can connect with others, study, and be cared for. It has so far provided support to more than 7,000 children. Mr. Li is also the Secretary of the National Children's Poverty and Education Support Group Council, and in 2019 was chosen by Forbes Japan as one of its "30 Under 30", a list of young people changing the world.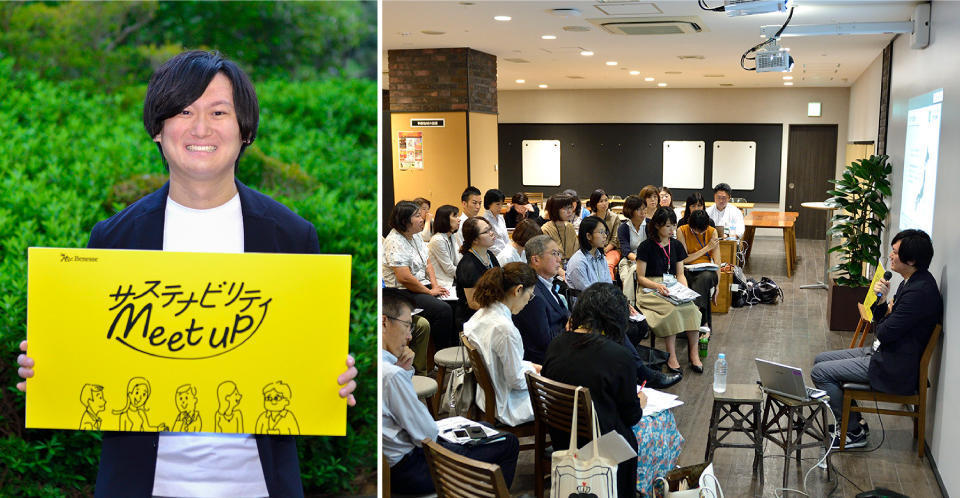 A place for employees to develop their interest in social issues
The recent focus on the concepts of sustainability and SDGs reflects a variety of pressing social issues. Owing to its education and nursing care-related operations both in Japan and overseas, the Benesse Group contains a lot of employees with a strong interest in social issues such as education and welfare, and the Sustainability Meetup was formed in an effort to further these interests. The first meeting of the group was held on the evening of 30 September 2019, with participants at the main event space in the Tama office in Tokyo being joined via teleconference link by others in offices as far apart as Shinjuku and Okayama.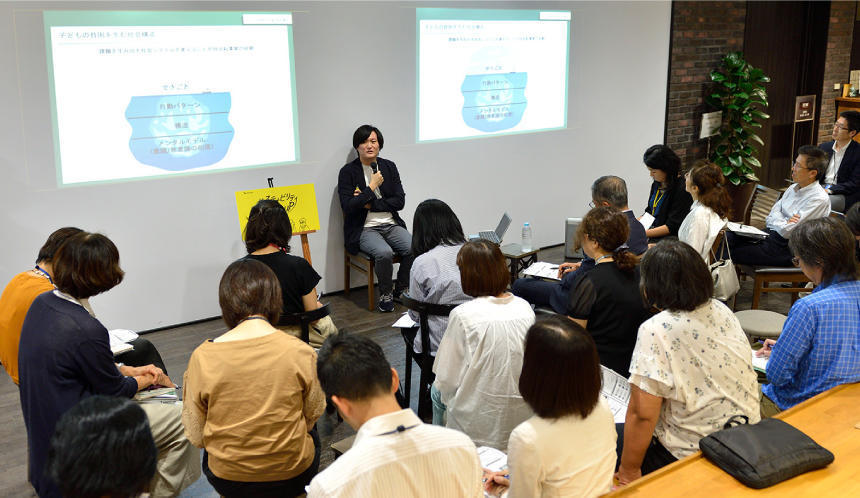 Not simply an economic problem. How can we tackle the complex issues involved in children's welfare environments?
In the first section of the Meetup, Mr. Li used real-life examples to illustrate the educational gaps that result from poverty. Currently, one in seven children in Japan are said to be living in poverty, and based on the LFA's mission of "providing real solutions to child poverty" and his experience of helping many children, Mr. Li stated:
"The difficulties that children face are not solely related to a disadvantaged economic situation, but involve a range of complex factors such as not having a place at home or at school in which they can feel safe, and not having an environment in which they can develop basic life habits. Support is needed to resolve all these factors."
"While Japan has systems such as scholarships to support children already involved in learning, there are lots of children who do not reach that initial stage. I believe it is important to look after these children too, while providing assistance to them and their families to create a better environment."
The employees listened intently while taking notes.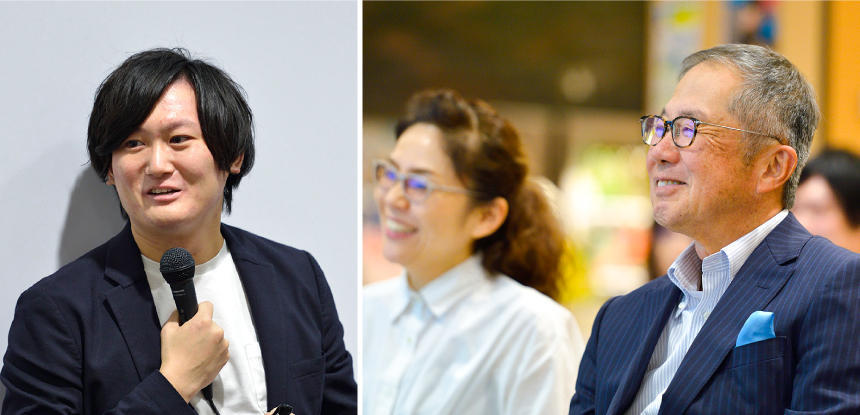 The second section of the meeting was a Q&A session, with employees airing their opinions and asking Mr. Li a variety of questions, including "How do we change the mindset of children who have lost the motivation to study due to setbacks and failures?", "What do we do if it's not only the child that needs support, but the parents and caregivers too?", and "I think we need alliances between a range of bodies and corporations."
Following the Meetup, Mr. Li gave his impressions of the event: "Because there were many employees who work with children and in education, they knew a lot about real situations, so there were detailed questions about operations. It reinforced for me the close relationship between our activities and Benesse's businesses."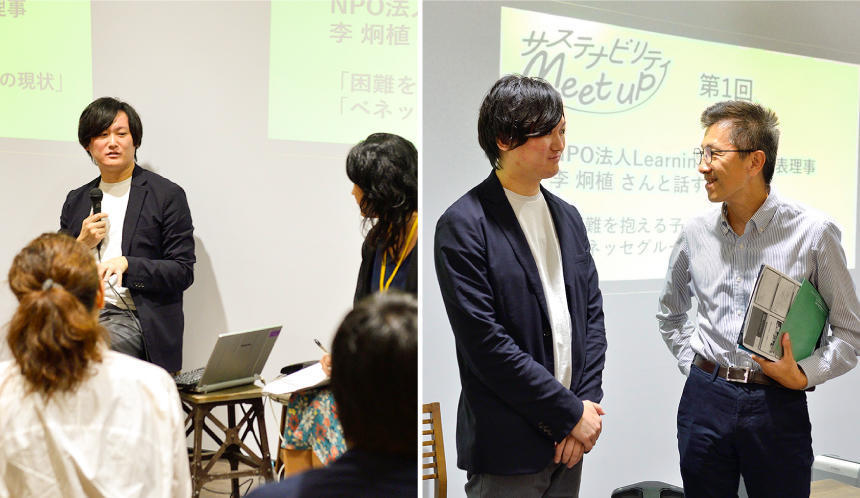 We aim to support all children in "living well" whatever their personal circumstances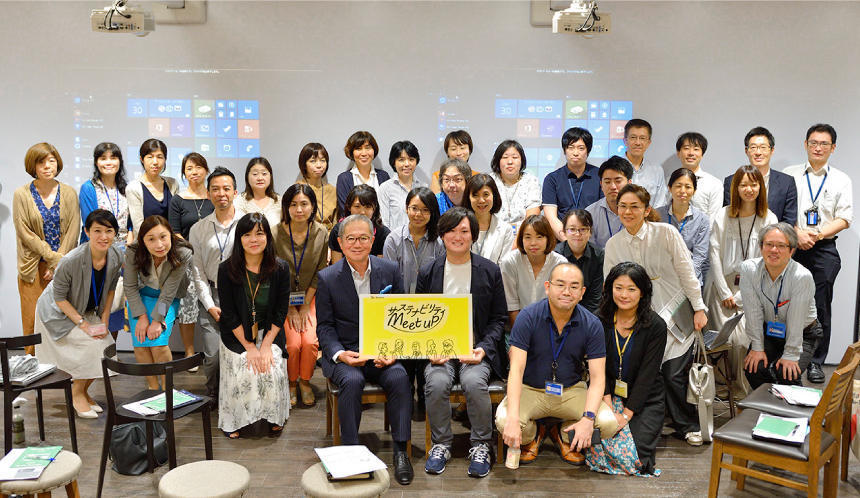 We talked to various employees after the event about what they had learned:
"LFA's activities adhere closely to its core mission of "providing real solutions to child poverty." I was impressed that its operations and action do not compromise on this mission. I want to make a world in which it is normal to let children discover and chase their dreams without being restricted by their upbringing." (Mai Kikuchi, Global Business Development Division)
"The flip side to rapid diversification in modern-day Japan is that it has become difficult to see the very many children who are relatively poor and struggle due to disadvantages, and this is a major issue. The roots of this problem cannot be solved by the children themselves, and it needs the rest of society to know about and be aware of them. Given our guiding principle of spreading the motto "Benesse = living well" to all people, I think there is a particularly onus on our company to raise sensitivity to these social issues and provide support to such children." (Keiko Matsukuma, Education researcher)
"While there are other issues which can affect children's opportunities to learn, such as the problem of being a young carer responsible for nursing and housework in place of an adult, I think we need some mechanism that enables children to begin learning in some small when they believe they are ready. I would like to consider how Benesse in particular can make a contribution to realizing the SDGs concept of "leave no one behind." (Yuko Nishimura, Elementary School business)
This meeting of the study group enabled employees to talk with a pioneer activist about a topic which is a constant theme in their work, and consider what is needed to enable children to walk boldly into the future in pursuit of their dreams. It was an opportunity for them to reconsider how they each approach such social issues.
Benesse intends to hold more "Sustainability Meetup" events to facilitate exchanges with pioneer activists tackling a variety of social issues. Each employee will also consider what they can do to spread to society the company's guiding principle of "Benesse = living well."
*We will continue to report on this website about the activities of the "Sustainability Meetup."