2021.2.25
The importance of customized learning 'in Japanese': Learn-S's multicultural symbiosis business based on "education through language"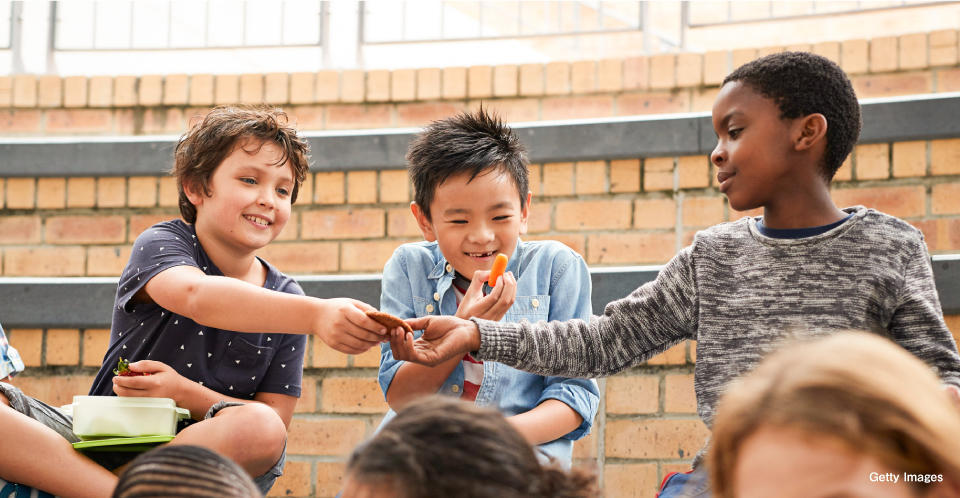 Amid ongoing globalization in both Japan and abroad, foreigners living in Japan have a strong desire to quickly get to grips with the Japanese language they need for their everyday lives. The Benesse Group's Learn-S Co., Ltd. operates a multicultural symbiosis business based on "education through language" that aims to help foreigners in Japan live in the same way as they would in their home countries. We spoke to Learn-S about its business development history and the principles behind its business.
It is important to understand each individual's motivation for learning Japanese.
Learn-S's concept is to "give shape to customers' thoughts by supporting their learning," and it established its multicultural symbiosis services for foreigners living in Japan in 2011. We spoke to Mr. Takeshi Ishii, the employee who drove this development.
"During an internal project to consider new products and services, we came up with the idea to make a business for foreigners living in Japan, whose numbers are expected to increase going forward. Coincidentally, at the time I was living in an apartment building where lots of foreign English teachers lived. As I interacted with my neighbors and we became more friendly, I realized that there are a lot of foreigners who struggle because they don't know the Japanese they need for everyday life or to complete procedures at city hall."
"Benesse Group's guiding principle is to "Benesse - live well," which is grounded in the aim of helping families and those around us live happy lives. I was driven by the desire that this must also apply to foreigners living in Japan" said Mr. Ishii.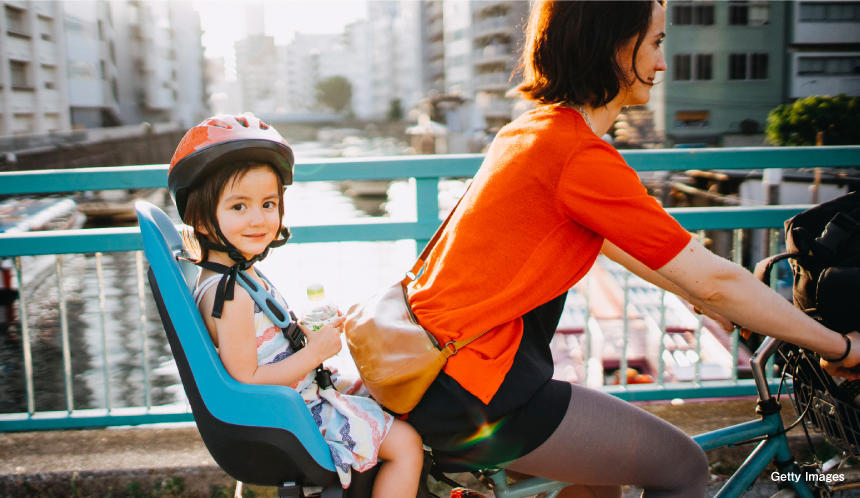 The business got off to a smooth start, including providing the 'Iroha Nippon Life Support Pack' and translated versions of local hazard maps and information guides. However, the company soon began to wonder whether just providing products and services was sufficient to help foreigners live happy lives.
Mr. Ishii said: "During our research, we spoke to a lot of people on the frontline of Japanese language education. One thing that stuck with me was their explanation that "It's no good aiming to 'teach Japanese.' You have to find out what foreigners living in Japan want to do 'in Japanese.' That's the first important thing to understand." The language they need to complete their objectives and express their concerns differs by location and the person's position. We realized we had to deliver learning that was tailored to each person's real life, and that enabled us to take the next step."
Learning with a strong sense of the Japanese necessary for everyday life
For example, the 'Learn Japanese at Home Correspondence Course (Spanish Version' , which was jointly developed with and at the request of the NPO Asociación Nippon-Bolivia, was created as part of the Agency for Cultural Affairs' Japanese language education business for foreigners living in Japan. It is constructed so that mothers and fathers who have limited time for studying due to childcare and work responsibilities can learn Japanese that they can immediately apply in the daily lives. Users have reported how useful it is, for example, to understand what "half price" means in the supermarket so that they can save money.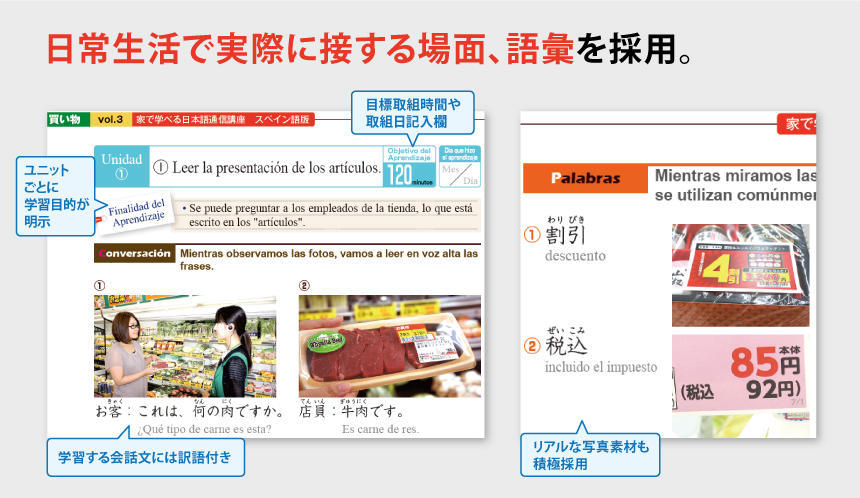 Mr. Ishii reported that: "One mother told us that when the materials arrived at her house, her elementary school daughter immediately came to her and said "I'll teach you Japanese, Mommy." So that's really nice to hear. People who go to work and children who go to school get the chance to communicate in Japanese, but that's not true of most mothers who are at home. By learning the language they can make conversations and solve problems, and I am glad that this makes everyone in the family happy."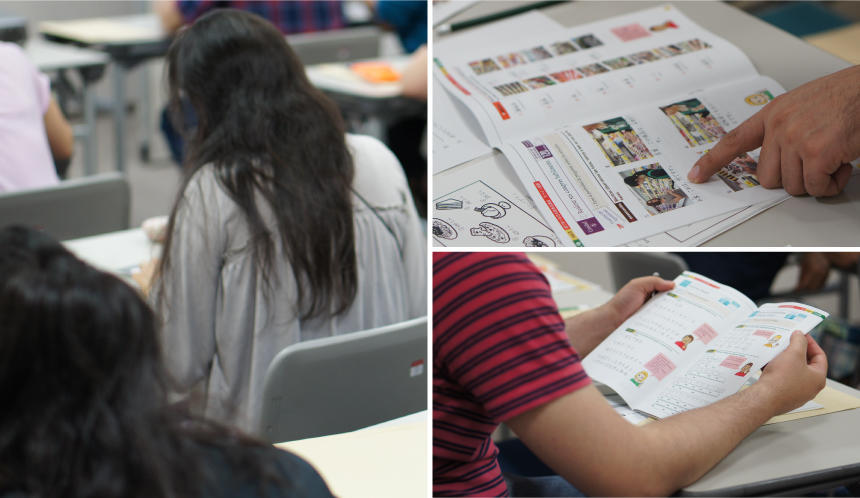 Learning the language enables people to autonomously engage with society, and this leads to an "improved lifestyle"
While building partnership with other organizations, Learn-S sells the 'Japanese for Work'*1 course and develops educational materials such as 'Japanese Distance Learning Course for Social Participation'*2, as well as conducting surveys and research into social issues related to multicultural symbiosis.
Mr. Ishii said: "I think the key to a better lifestyle is not such much learning Japanese itself, as developing the motivation to autonomously participate in and engage with society through learning Japanese. I envision a future in which everyone can act to make themselves happy through language education, regardless of nationality or age."
The Benesse Group will continue to conduct activities that are grounded in real places and real situations.
---
*1 'Japanese for Work' was created by the Japan International Cooperation Center (JICE) and is edited, published, and sold by Learn-S.
*2 'Japanese Correspondence Course for Social Engagement' was planned and created by Learn-S as the material for the Agency for Cultural Affairs' 2015 'Japanese language education program for refugees relocated for resettlement.'
Information
Article cooperation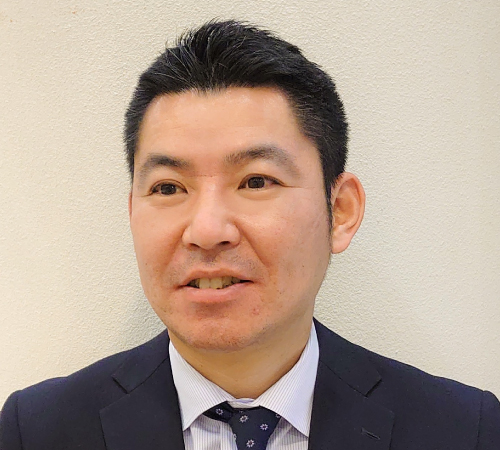 Jyouji Ishii
Planning and Production Department Japanese Education-related Business Development

After editing education materials on geography, history, and ethics for high school students, Mr. Ishii was active in planning the establishment of the multicultural symbiosis business. He now works alongside local people to develop and supply lifestyle information and Japanese language learning materials and services for foreigners living in Japan.
Follow &
Share me
Corporate Information