2018.8. 9
Little town in the mountains gets its first English school: a place of learning that can help broaden children's horizons
The idea of an English school for this small town in the mountains began from the dream of "all the children in the town being good at English." The confidence that comes from being able to speak English helps children broaden their horizons and become more proactive. Having a place to learn develops children's potential wherever they live, and we would like to focus on this town's experience.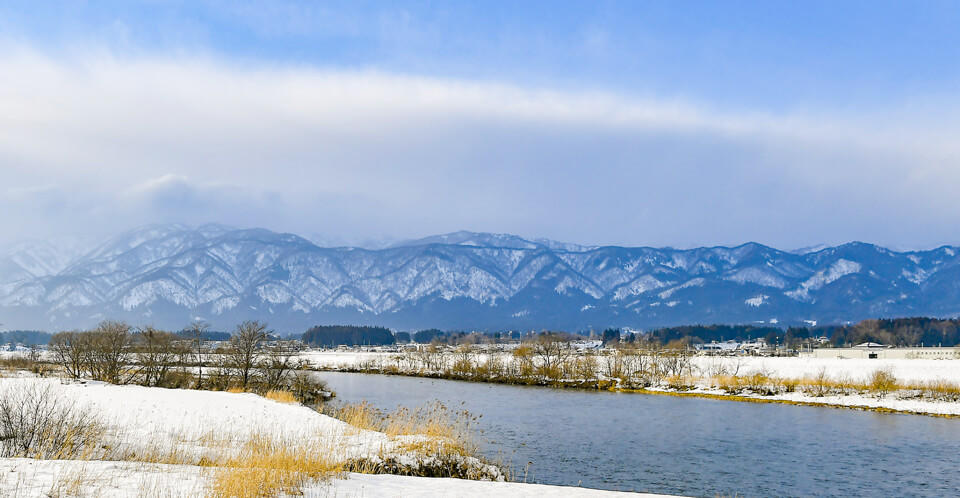 Developing English materials for children 10 years after moving to the town
Around one hour by car from Yamagata Station at the foot of the great Asahi mountain range lies the small town of Shirataka, Nishiokitama District, Yamagata Prefecture, population 14,000. Until the Benesse Children's English School (renamed BE Studio from the spring of 2018) was opened by teacher Ms. Takae Niino in the spring four years ago, children had been forced to go to neighboring Nagai City to receive English lessons.
Ms. Niino moved to Shirataka after marriage, and as she met more people while raising her own child, she discovered that a lot of mothers saw the need for English classes. Getting to the school in the next city required children to be dropped off by car, and that was difficult for families with both parents working fulltime.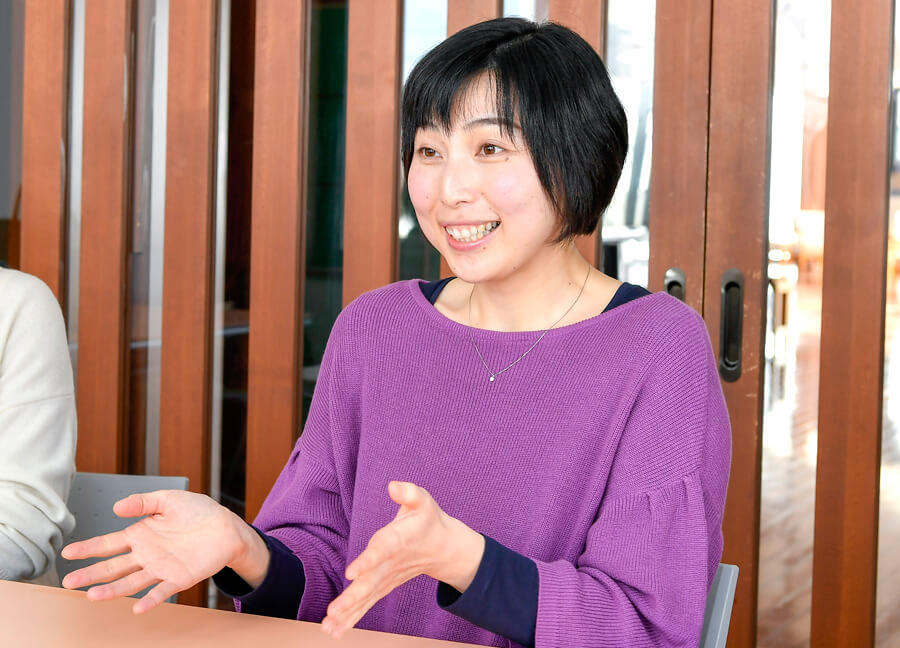 Ms. Niino said:
"I often heard people say it would be good if Shirataka had an English school, and when I said I had experience as an English teacher I was sometimes asked if I would start one. However, I was held back by an inability to find a good curriculum and study materials. Despite many years as a teacher, when it came to teaching in my own town I wanted to use materials that would be really useful to the children's English education. I found out that Benesse was recruiting for children's English teaching 10 years after moving to Shirataka. I heard they were seeking the opinions of teachers in order to revise their materials, and was impressed with their desire to listen to people on the frontline. It made me think I wanted to use their materials to teach here."
Classrooms opened simultaneously west and east of the Mogami River in line with the needs of students
The initial issue for opening the first English school in this small town was finding a location. The teacher was joined in this endeavor by Benesse BE Studio Tohoku Area Supervisor Ms. Kinu Shoji, who said:
"We tried to lease a public building in the town, but that presented problems from a business perspective. We had difficult negotiations on our 2nd and 3rd choices, and eventually reached agreement to open in two locations: one in the Ayukai district on the west side of the Mogami River, and one in the Arato district on the east side of the river. We were mindful of the burden on local people of getting from one side of the river to the other, and after discussing with the teacher how to maximize the number of children attending, we decided to have a classroom on each side of the river."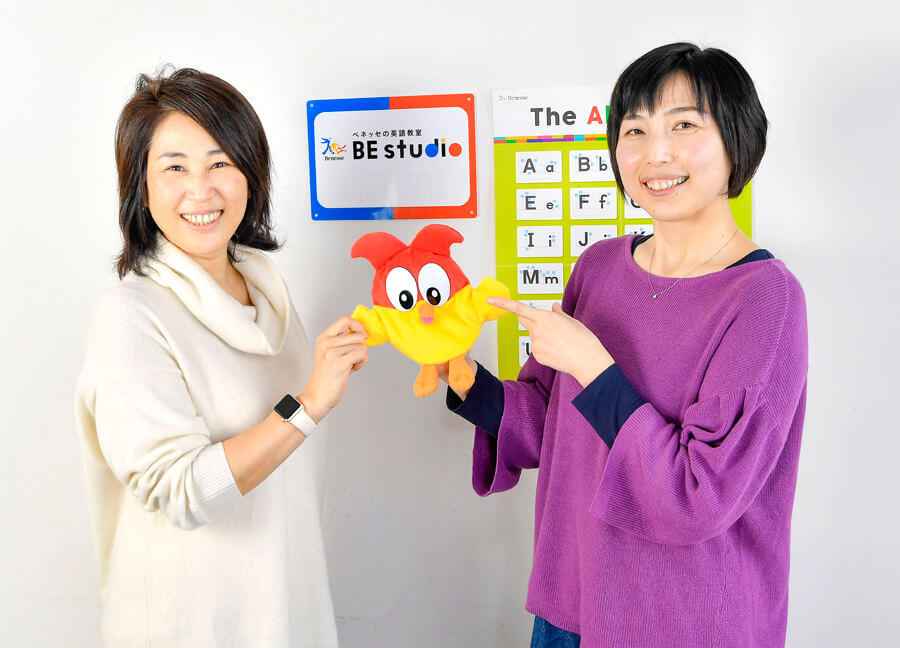 Soon after the school opened in the spring of 2014, it had attracted 37 students. According to Ms. Shoji, this was the highest number of opening enrollments under her stewardship at the time. Numbers continued to increase, and as of July 2018 the three classrooms in Ayukai, Arato, and Higashine had a total of 84 students, ranging from infants through to 2nd year junior high schoolers.
Studying English can be the spark to encourage people to look outward rather than inward
Perhaps emboldened by the confidence gained from speaking English, a lot of the students have become more active. One child who went on a school trip to Tokyo tried speaking to foreign people, and reported that while nervous, they could make themselves understood.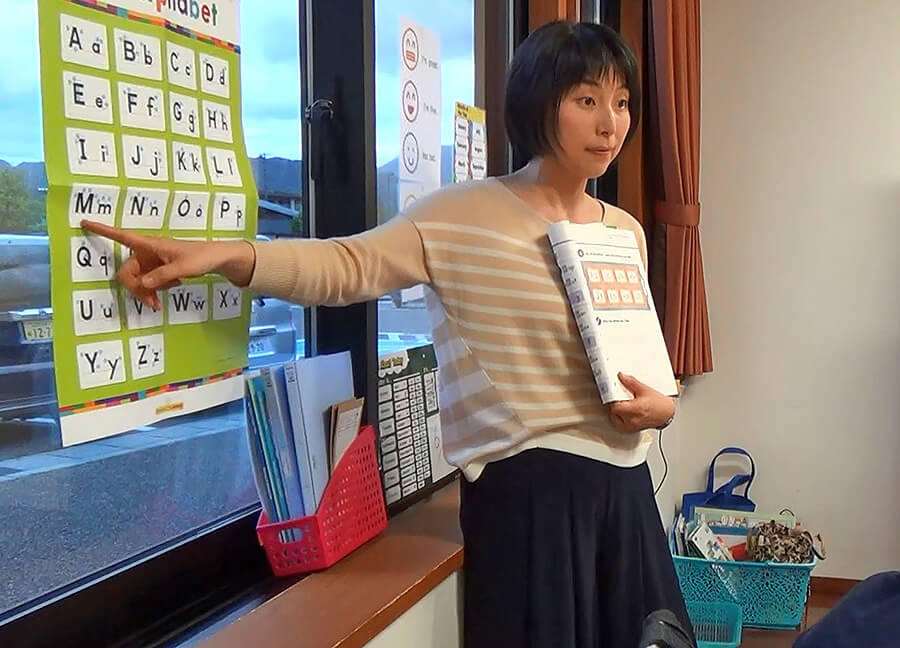 Ms. Niino said:
"People in a small regional town have almost no chance to speak to foreign people on a daily basis. They themselves have no real sense of how much they could actually communicate. So although being able to speak in English to someone apart from the teacher is a small thing, it has great benefits for their confidence. Rather than having a rural inward focus, I hope English can be the spark to encourage them to broaden their horizons and look outward.
One thing that impressed me was a former student of the school who returned from an overseas training trip and stated "Leaving opened my eyes to the good things about this town. I had thought I wanted to work overseas, but now I am also thinking about working to tell people the good things about Shirataka." Looking outward helped them appreciate the good things about their hometown."
We want to provide facilities that satisfy children's desire for learning, even those that live in small towns. Ms. Niino has taken that desire and is using it to significantly increase these children's prospects.
*This article is republished from an original that featured in the Benesse group in-house newsletter.
Related sites (Japanese version only)