2020.9. 3
Learning records over academic records: Benesse aims to lift Japan off the bottom of Asia's adult education rankings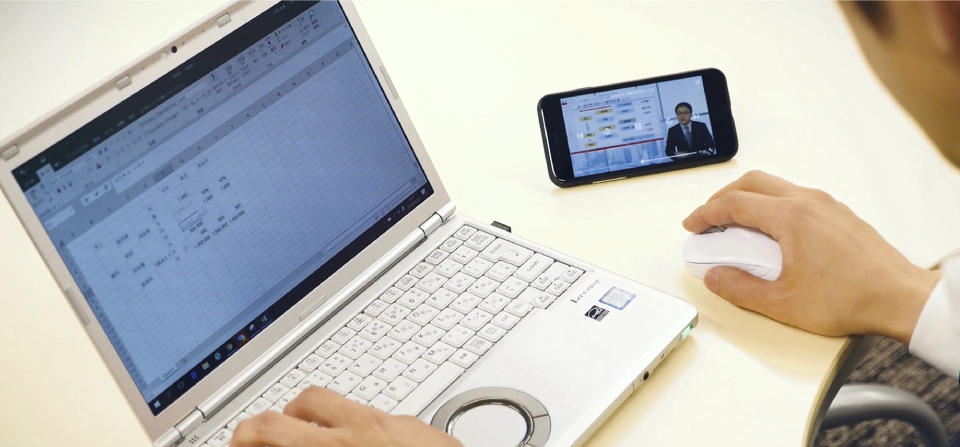 A survey has shown that Japan has the lowest level of adult education activity in all of Asia*1. Benesse Corporation's education business for working adults is tackling this as a social issue rather an individual issue. Our aim is to get people to understand that learning as you work expands one's opportunities and leads to a more fulfilling life, and also that it contributes to a society in which each individual can pursuing a career and lifestyle more in keeping with their wishes. Here we look at the way the Company is pushing the boundaries of new learning styles.
How will Japan, with its low level of adult education, change amid the current shift in working styles and societal structure?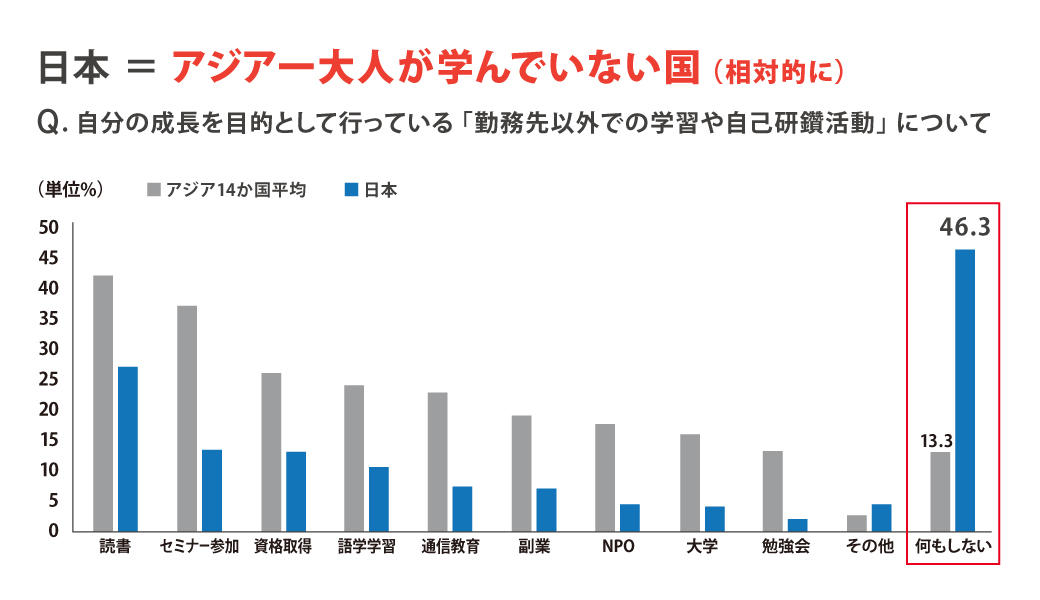 In 2015, Benesse Corporation became the Japan business partner of Udemy*2, the world's largest online learning platform, and began full-scale development of its adult learning operation.

To explore the finding that Japan is an Asian country where adult education is not common (as shown in the graph above), we talked to Mr. Tomonori Iida, who is in charge of Benesse's Udemy business.

Mr. Iida said: "I think this owes to a multitude of reasons rather than just one cause. A lot of it probably comes from Japan's employment practices, such as new graduates all being hired at the same time, the seniority system, and the life-long employment system, as well as working styles involving very long hours. In addition, the personnel training provided by companies has traditionally mostly been at the time of initial hiring and for certain levels of personnel only, and this partly reflects the fact that a culture of ongoing learning is something that has never really taken hold in Japanese society.
As these various reasons are all interwoven in a complex fashion, we see the issue of the lack of adult education as a social use, and believe it is important to take a more comprehensive and sustainable approaching to solving it."
Ongoing learning that keeps up with the speed of social change is crucial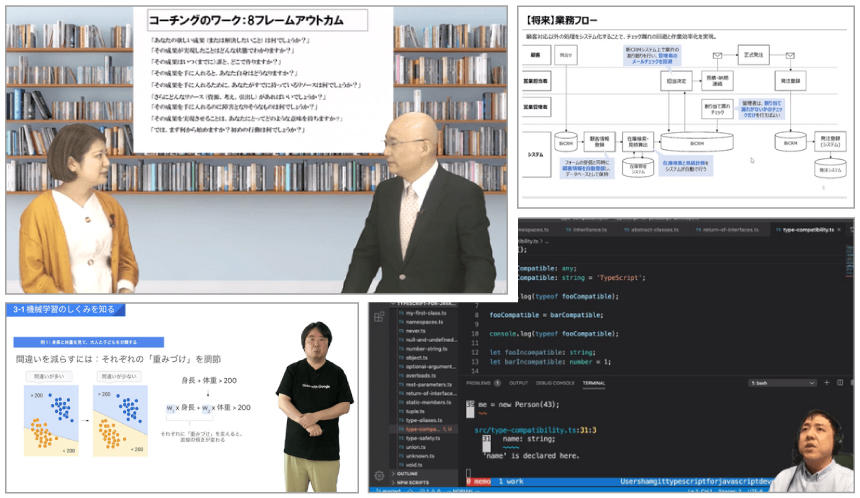 In order to solve this social issue, Benesse's education business for working adults has first been working to establish "infrastructure for learning," including through services such as Udemy, to enable ongoing learning.

"Japan has a strong tendency to emphasize an individual's final record in institutional academia, so it is vital that someone's record of learning comes to be viewed as at least, if not more, important. I believe that continuing to improve oneself and overcome problems by learning practical and useful things to keep up with the speed of social change is exactly the kind of thing that will help such an appraisal shift."

Mr. Yuki Sugihara, who works as part of the same team as Mr. Iida, said that he has seen cases in various interviews with Udemy user in which building up a record of learning has significant changed people's lives.

"One user was working in his home prefecture of Hokkaido, but due to a lack of an available learning environment was unable to make the first move in his desire to further his career. However, thanks to taking a course on iOS application development on Udemy, he was able to deliver strong results at his job and get hired by a Tokyo IT firm. He subsequently continued to brush up his skills, and now works as a block chain engineer. All this happened in just three years. This taught us that someone's life can be significantly changed by deciding whether or not to take that first step."

Mr. Sugihara, who has taken more than 100 courses himself, also said: "I myself thought that I didn't have the time to study outside of work, but I eventually realized that I do actually have blocks of free time here and there. So I can listen to English while getting ready for work, and use my lunch breaks. Now I am increasingly working remotely, I can use the time in which I would have been commuting for study."

"One thing I have learned from taking all these courses is that you don't have to aim to be perfect. Learning something in itself is more important than completing something, and enables you to confirm you are growing little by little. I realized that this gives you momentum to move onto the next thing."
To change society's thinking we must first transform ourselves into "learning adults"!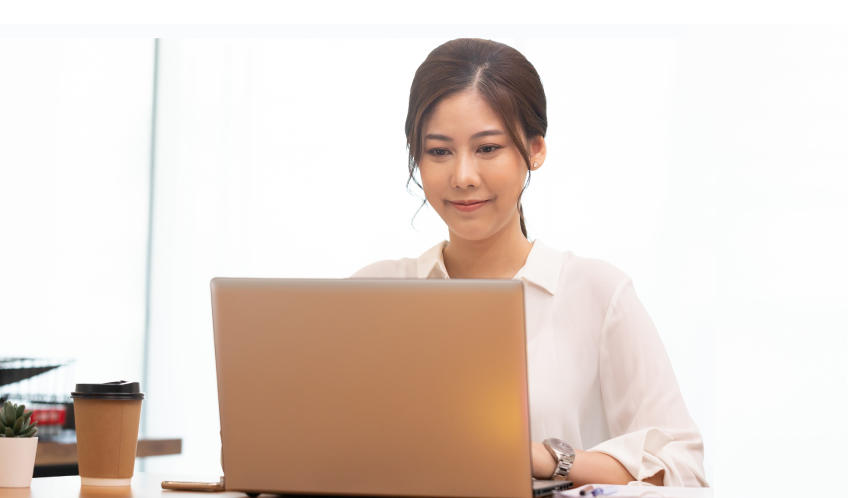 We began offering "Udemy for Business (UFB)" for corporate clients in 2019, and have been increasing the content designed to train human resources for digital transformation and to improve productivity by expanding skillsets. As an Udemy provider, Benesse Corporation itself has also been using the service, and applied this know-how to training of new personnel in April 2020, when the COVID-19 pandemic forced a sudden shift to online training.

Noting that the first goal is to provide "infrastructure for learning" that involves society on a larger scale, Mr. Iida said:
"I think it would be good for Benesse employees to become "adults who continue learning" in order to be a trendsetter for a "culture of ongoing learning." A record of learning and evidence of its results can open the door to new career opportunities both inside and outside a company. We will continue to work on developing the business with the aim of creating that kind of society."

We intend to take on more new challenges that cause people to reexamine the meaning of learning.
Article cooperation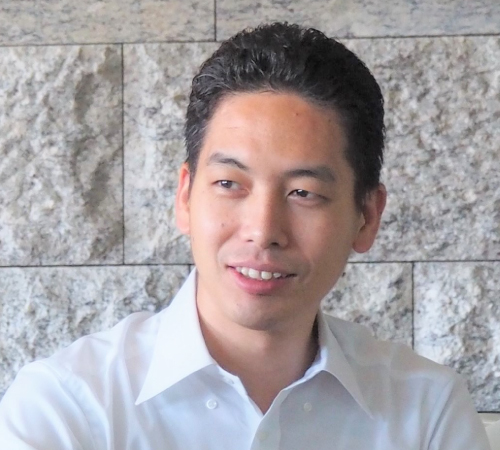 Tomonori Iida
After joining the company as a mid-career hire in 2015 and helping formulate the medium-term management plan, was put in charge of developing new businesses for university students and working adults, with a focus on the Udemy operations.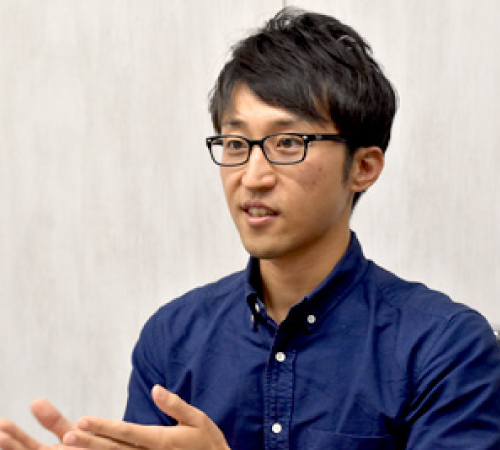 Yuki Sugihara
Following stints in elementary school educational materials development and digital product planning in the Shinkenzemi business, now works in digital marketing in the Udemy operations.
・Udemy (Japanese site) https://www.udemy.com/ja/
・Udemy for Business https://ufb.benesse.co.jp/

*1 Source: Persol Research and Consulting Co., Ltd.'s "Survey on Careers and Personal Growth Attitudes in APAC, 2019."
https://rc.persol-group.co.jp/research/activity/data/apac_2019.html

*2 Udemy is operated by US company Udemy, Inc.
Udemy is the world's largest online learning platform, boasting more than 50 million users worldwide. Offering more than 150,000 classes and featuring more than 57,000 teachers, it lets users learn as much as needed by allowing them to selecting courses by the skills they require or by business subject. Benesse Corporation entered into a partnership with Udemy, Inc. in 2015, and agreed a capital alliance in February 2020 to strengthen its business initiatives in education for working adults.

Udemy is the world's largest online learning platform, boasting more than 35 million students worldwide. Offering more than 130,000 classes and featuring more than 57,000 teachers,
Follow &
Share me
Corporate Information