2018.2.28
A new learning program created through inspirational arts, science & technology, and education: an experimental initiative by Tokyo University of the Arts COI and Benesse Corporation.
The Center of Innovation (COI) program is one of the main funding programs under the Center of Innovation Science and Technology based Radical Innovation and Entrepreneurship Program (COI STREAM), launched in FY2013 by the Ministry of Education, Culture, Sports, Science and Technology (MEXT) and the Japan Science and Technology Agency (JST). Through industry-academia-government collaborations, the program aims to break out from the framework of traditional research fields and existing organizations with the goal of addressing society's future challenges, from the basic research stage through practical applications.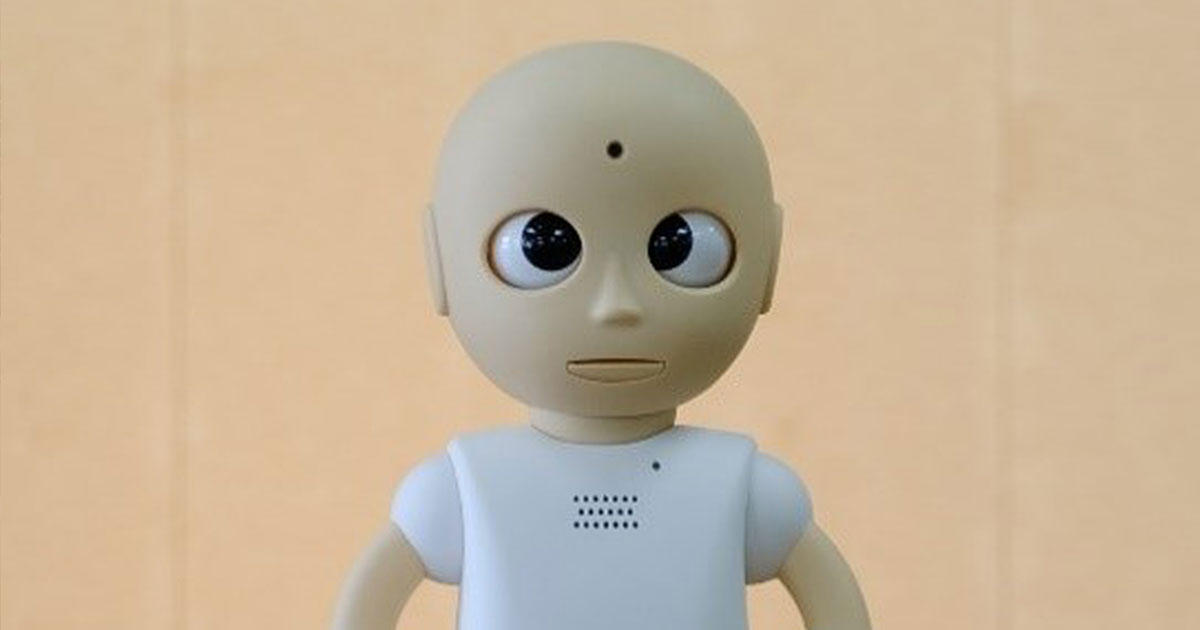 One of these Centers of Innovation is the Tokyo University of the Arts COI site. This COI is engaged in initiatives to implement new content arising from the interdisciplinary fusion of art and science & technology through collaboration with education, medical, and welfare industries.

Benesse Holdings has been part of the Tokyo University of the Arts COI project since 2015.
How can the unique contents created not from conventional corporate ideas but from the fusion of art and science & technology be used in educational and caregiving settings? Can services which didn't exist before be created? These are important challenges for Benesse, which has been working to develop businesses which support the well-being of every individual.
In the process of trying out experimental programs together with Tokyo University of the Arts, Benesse hopes to deliver new learning programs which bring not only material wealth but spiritual wealth to the children who will live in the future.
The following introduces two projects which are currently underway.
Project ①: Unique experience-based class under development which fuses robot theatre and Benesse's teaching material expertise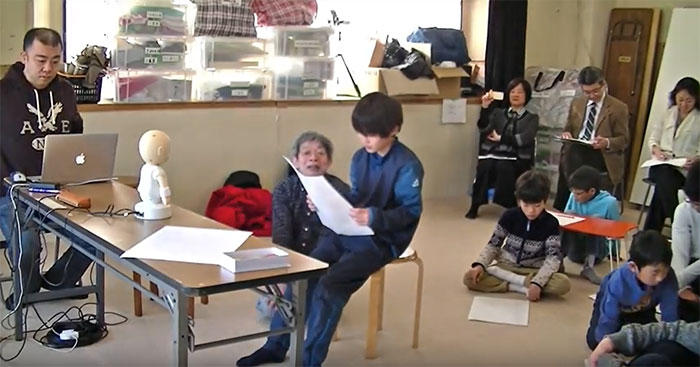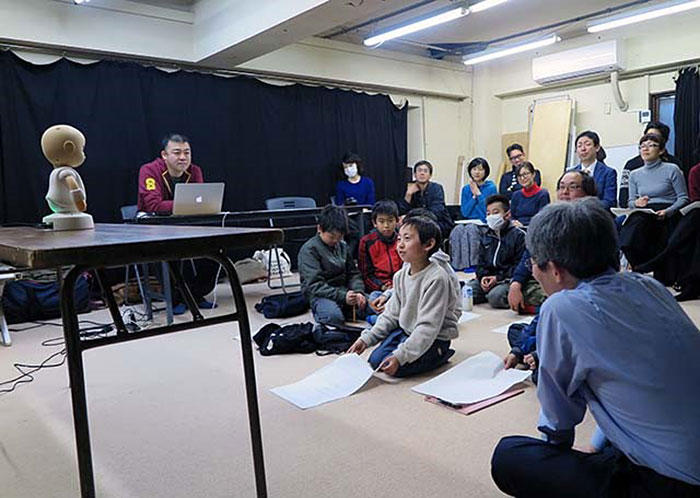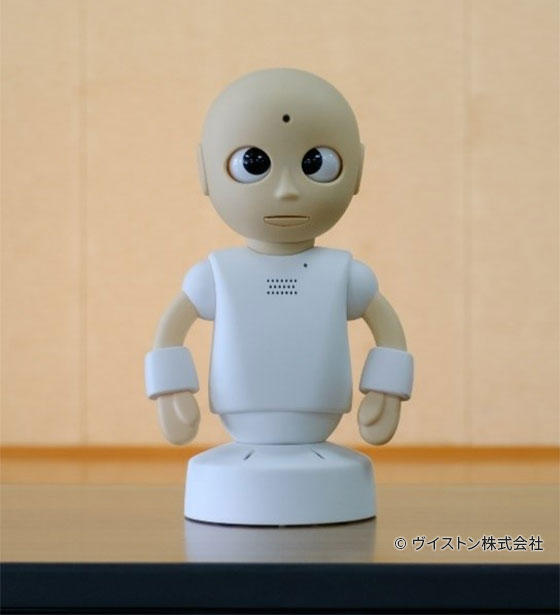 Currently, a unique experience-based test lesson* is being developed which integrates robot theatre, which Oriza Hirata (Project Professor, Public Collaboration Center, Tokyo University of the Arts and leader of the Seinendan Theater Company) has been working on, and Benesse's teaching material expertise.
(*Description of test lesson planned for a future report)
In the words of Oriza Hirata
"Classes using electronic blackboards and tablets are already the norm, and I believe that 10 years from now classes using robots will be commonplace. The use of robots in classes is expected to take various forms such as in English and communications education and programming classes, but above all I want to design classes using robots to make students think about 'what makes us human'."
Project ②: Workshop to support people with developmental disabilities
The Benesse Children's Fund established by Benesse Holdings is working with Tokyo University of the Arts COI site and ADDS (Advanced Developmental Disorders Support, a nonprofit organization involved in children's rehabilitation) to develop workshop programs for children with developmental disabilities and their parents and other caregivers.
A workshop called 'Sound and Light Zoo' has been held three times since 2016 in Tokyo and Yokohama. This original program combines the knowledge and expertise that each of the three organizers has gained in areas such as art and rehabilitation, and support for parents and caregivers.
The workshop uses the world of animals as the theme to stimulate the children's five senses as they enjoy digital art expressed in videos and music provided by Tokyo University of the Arts, paper crafts, and music concerts.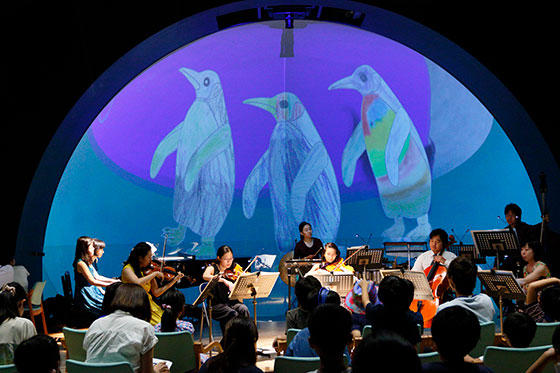 Concurrently, there are separate areas set up to provide support for parents and other caregivers who come in contact with children in the home on a daily basis. These include a cafe where participants can exchange information and opportunities for trained staff to offer advice on how to interact with children.
As we experiment with programs like this which take advantage of the strengths of each of the collaborating organizations, our aim is to create an environment in future which supports children, their parents and other caregivers in every community together with local governments and organizations.
Profile
Born in Tokyo in 1962. Playwright, director, artistic director of Komaba Agora Theater, leader of Seinendan Theater Company, artistic director of Kinosaki International Arts Center, Project Professor, Public Collaboration Center, Tokyo University of the Arts, and visiting professor of the Osaka University Center for the Study of Co* Design.
Mr. Hirata's works have been translated and published in many countries around the world, particularly in France. Japanese language junior high school textbooks from FY2002 onward feature materials based on Mr. Hirata's workshop methodology, giving many more children the experience of exploring theater in the classroom.