2018.2.28
7 years after the earthquake disaster, we participated again in an indoor sports day event which brings local parents and children together
On February 17, 2018 an event called 'Children's indoor sports day – Asobimanabiba 2018 –' a place to play and learn was held at the Koriyama Yuracs Atami multi-purpose sports facility in Koriyama City, Fukushima Prefecture. Around 1,200 preschoolers and their parents and other relatives from across the prefecture came out on a snowy day and enjoyed the event.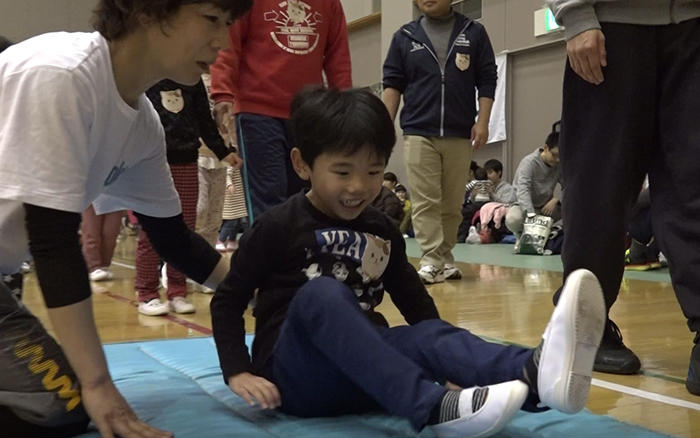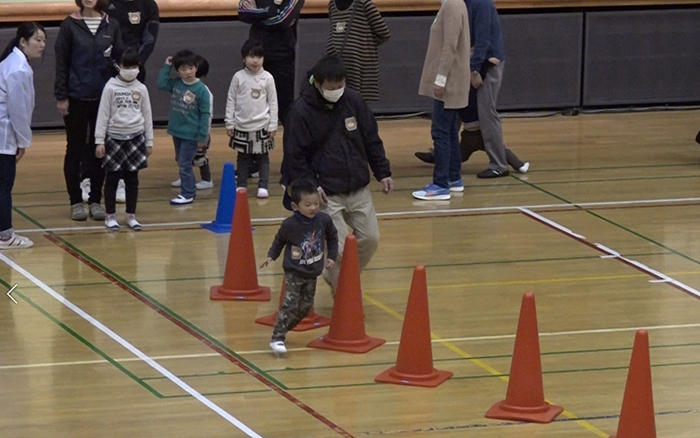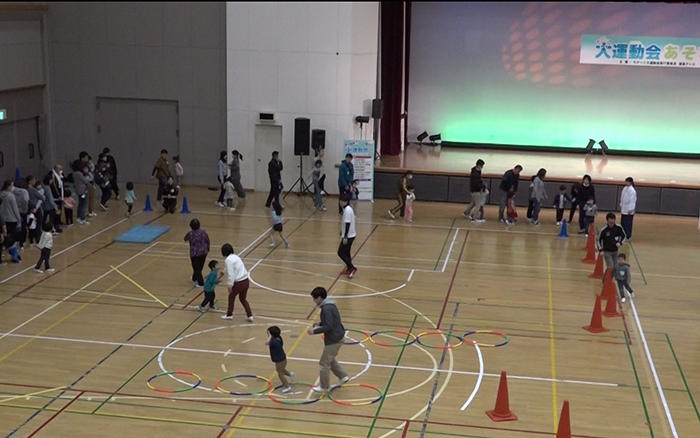 It might seem strange to have a sports day event indoors, but in fact this was the sixth time the event was held. The first one was in 2011 when four commercial TV stations in Fukushima Prefecture collaborated to plan an event where children could enjoy some physical activity. At that time, they couldn't play outdoors freely due to the effects of the Great Eastern Japan Earthquake. That's why an 'indoor sports day' was held.
But now, it is much more than that.
In addition to the space for the athletic events, different booths were set up, taking advantage of the features of the venue, one of the best multi-purpose sports facilities in the prefecture. These included a children's safety classroom, parenting consultation by the Fukushima Medical Association, and a 'children's fair' operated by NPOs providing childcare support in the prefecture. The event's sponsor companies and organizations have started providing various hands-on 'play' and 'learning' programs throughout the day for families raising children.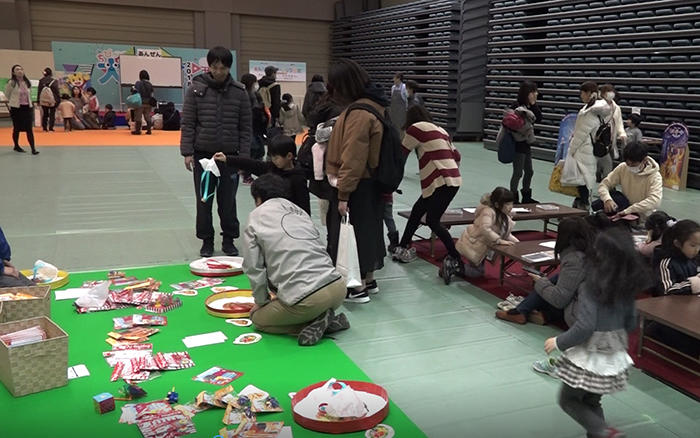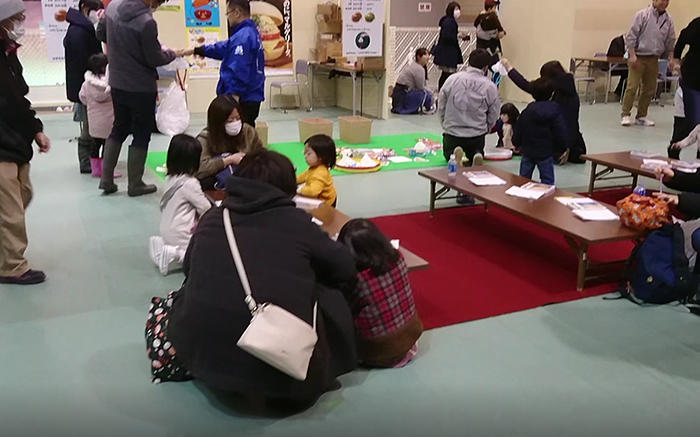 Mitsuhiro Yashiro (TV-U Fukushima Inc.), planning committee member for the event operated by the four commercial TV stations, explains.
"It has been six years since the earthquake disaster, and although the environment for Fukushima Prefecture's children has been changing little by little, there are many challenges today. We want to continue supporting the children who hold the key to the future of Fukushima.
The event that we have put together, an extension of previous children's indoor sports days, is called 'Indoor children's sports day- Asobimanabiba - a place to play and learn', and provides a place where mothers and fathers can learn with their children while they play and deepen the bond between parent and child.
Specifically, it is still centered on sports, but we are aiming to add things like childcare consultation and food education, and to create a Fukushima which is child and caregiver friendly and an easy place to raise children. We hope that enhancing the event will bring more smiles to the children's faces and help with Fukushima's reconstruction."
Employees of the TV stations participate as staff and operate the event. Now, having been held for the sixth time, it has grown to a scale of over 1,000 children and caregivers attending every year. Moreover, the increased support of local businesses this year, in addition to the support from Tokyo and Osaka based companies, was a significant achievement. It is hoped that the planning committee members' enthusiasm motivates the local community.
Benesse endorses the planning committee's efforts to bring the community's children and caregivers close together, and has co-sponsored this event since the beginning. We also present the popular children's character 'Shimajiro' on stage each time, helping put smiles on the faces of the children there. He was a big hit this time, too.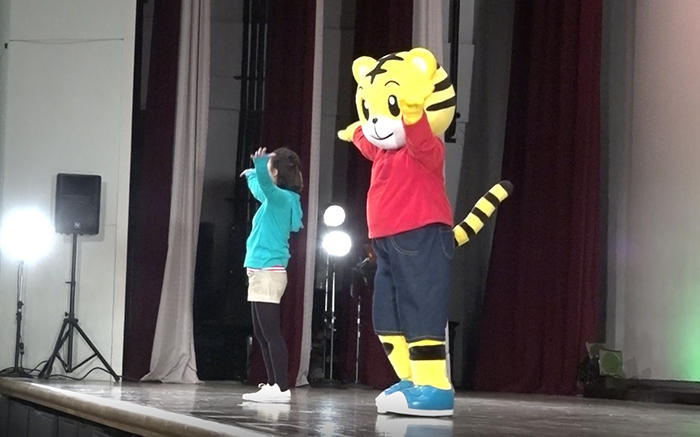 When Shimajiro appears on stage with a young woman singing, the place gets lively with children singing and dancing.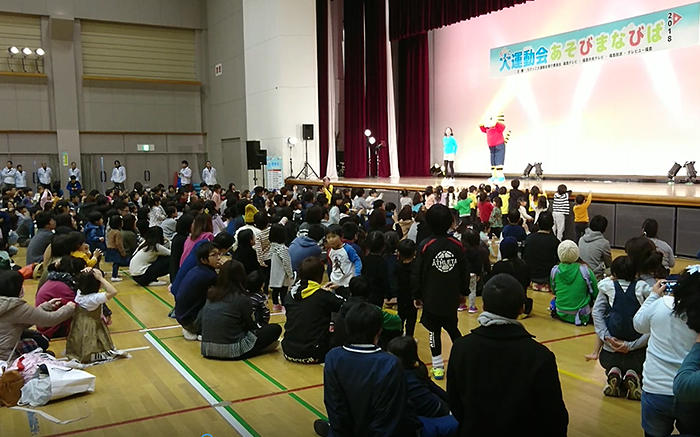 This year we tried out something new, adding a 'children's safety classroom' to the program.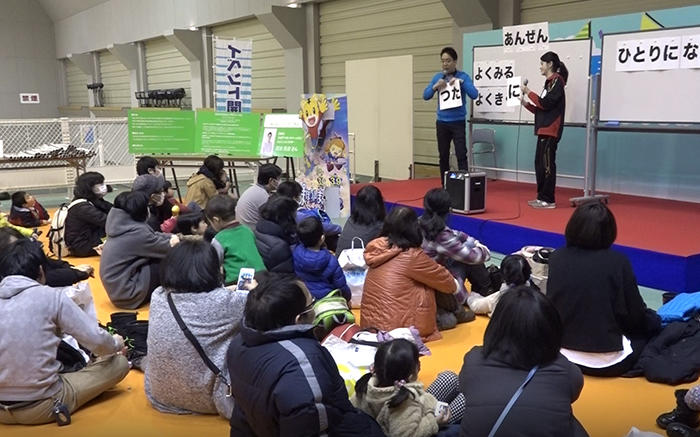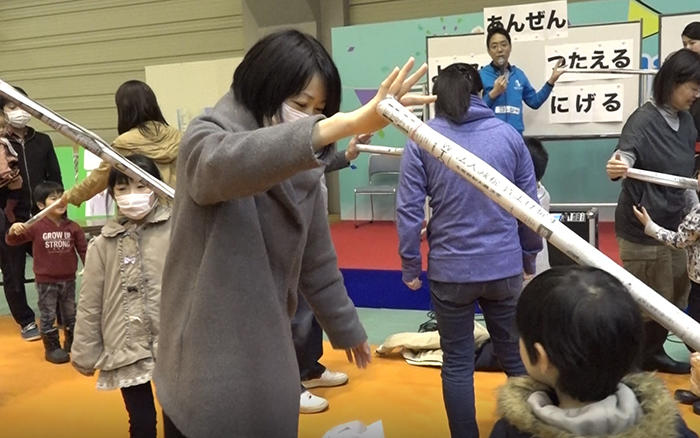 The Benesse Children's Fund, a nonprofit foundation, also cooperates with initiatives towards children's security and safety. Guest safety instructor Nobuhiko Takeda worked with children who will have opportunities to be on their own from now, for example when they are going to and from school, to master tips and ways to communicate for their own safety.
Benesse will continue to engage in activities to support families with small children, coordinating with the wishes of the local communities.